Mirror Image
April 13, 2012
Beth sat in her wrinkled leather armchair, amidst the wooden table and bookshelf. The book bindings around her read Moby Dick, Pride and Prejudice, The Education of the Aesthetic Man, and all other titles of this sort. An old mirror with an elaborate frame of gold carvings leaned against the wall, and Beth stared right into her own eyes, looking from left eye to the right eye, examining her dark circles and strait eyelashes. Her brows lacked trimming, and her jagged, black bangs brushed them the wrong way. But Beth had no time for such things anymore.

She removed her hands from underneath her dimpled thighs, and walked briskly down the long hallway to her kitchen that was lined in small, white tiles. She grabbed the silver scissors out of a jar in the corner drawer and brought them to her seat.

Her thin, oil, black hair hung around her gaunt face, and as she raised the scissor to her head, she grabbed her hair in her fist and sliced off a clump of it from the root. In some ways, this was cathartic; snipping away the last of her grime and her least-favorite feature. The last of her locks fluttered down to her lap, lying limp and dead in lines that weaved in-between each other like her mother's old, hand-woven basket of hers –

It always sat on Beth's desk; from the last day Beth had ever seen her mother. It was her mother's old sewing box, made of tan bamboo interwoven in circles, with beads and dyed wood. When her mother had left it behind, its contents had been replaced.

Now there lay only a gold key and a small slip of paper. Beloved Elizabeth, it read, come find me.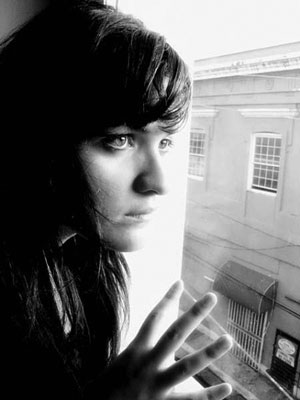 © Eveliz V., Bayamon, Puerto Rico