Friends Rivalrys
April 10, 2012
It was about 11:30 on a Friday night when I was trying to get up on my feet. I was in a dark alley with a gash on my head, blood on my hands and in my mouth. I kept spitting to get the taste of blood out of my mouth but it just kept coming back. My sight was very blurry, I could see the faint light in the distance. As I was stumbling forward, I heard a voice behind me, the voice sounded faded and dry. I couldn't recognize the voice so I just turned around to see Rodney. His face gave me a look with his teeth clinched hard and his eyebrows at an angel. I was prepared for the worst

Rodney was my enemy since two years ago. We were in the eight grade when it started. We each had our group of friends with us. Only Rodney and his friends hated us. They were always looking for trouble. Since me and my friends were always together at school they would never mess with us. Yet I knew that their plan was to take each one of us one by one, and I was the first one.

When I saw Rodney I froze. I thought he was by himself but in the distance I saw five more people about his age. Then they all looked familiar, they were his friends."Where are you going punk?!" Rodney said "We ain't done with you!" I had no idea why they hated us so much, yet I had to think quick. We had never done nothing to them except when they fought us, we would fight back. I started to get faster but then I was on the ground again. I could feel their kicks, and punches. I had felt my ribs crack and before I knew it I was out. When I woke up in the ambulance I saw people around me injecting things into my arms. I couldn't stand the pain so I closed my eyes wanting to scream but didn't. Yet I was yelling inside of me. Ignoring the pain and all the blood I closed my eyes once more and was out again.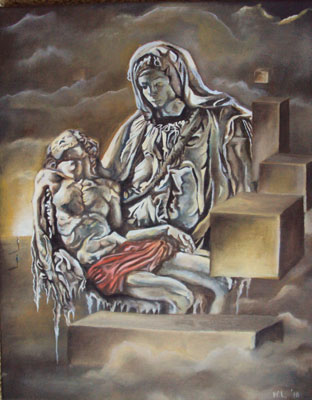 © Winston L., Dallas, TX