One Life
March 21, 2012
I walked in. You were sitting there, still. Still as anyone could ever be. No sound, no movement, nothing. A pin could drop and we would hear it.


That was the night when I found you there.


That was the night when you were taken over.

They say 88 people take their live each day, 11 of them are teenagers. I never thought it would conquer you.

It was a regular day. We woke up for school, and mom cooked us breakfast. Her delicious chocolate chip pancakes that melt on your tongue. You seemed happy. You had a smile on your face. If someone were to ask me, I would say it was one of your better days.


So, why did it conquer you?

Being only a grade younger than you, I saw you throughout the whole day in the halls. You were talking to your friends laughing insanely like any other day. You said hi to me like I was the best thing in the world. You were so happy that day.


So, why did it conquer you?

You always put a smile on my face. You taught me that life is worth smiling about. I looked up to you. I loved you with all my heart. Wasn't that enough?


So, why did it conquer you?

Were you not telling us what had been happening? Were you unhappy? Did something happen?

I didn't see you in lunch. I though that you were doing something important, maybe for a club. After lunch I saw you though, you had a big smile on your face just like earlier. We talked. I asked how your day was going. You smiled and said "Wonderfully!" Did you lie?


So, why did it conquer you?

I had not realized that you were being bullied all day. You found out your friends were never your real friends. You were broken down by words. You were hurt, torn, and couldn't find a way out.

You couldn't find the reason why life was worth smiling about anymore.

You died inside. You died on the outside. You couldn't find a way out.


That's why it conquered you!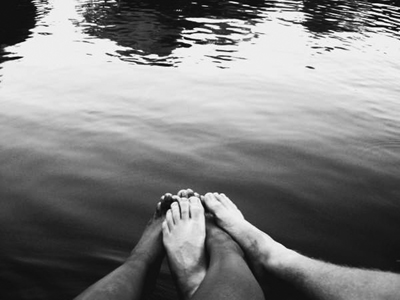 © Michelle W., Ada, MI