Hard Young Life Gone Wrong
March 1, 2012
Young life was hard for this one akward kid in school , noone was ever friends with this indivdual, he was always laughed at and picked at because of the clothes he wore or what he did in school. When he was young he used to be on the playground he had a few friends in school, they were the best friends he could ever ask for. But the day he finally stood up for himself was the day everything changed.

It was seventh grade year, he was at home his parents never really payed any attention to him, he was a younger sibling of two, he always just sat around playing video games or went out somewhere with his dad. He never really cared what people thought of him, but it kinda of hit heart when people made fun of him, you could always tell when something bad had happened. I remember one day at school he came in with a black eye , being considerate a teacher had asked him what happened, he blew the question off anf walked away. Noone ever really knew much about his home life. People started to realize something at home was going on because he always came to school with a new bruise on him somewhere whether you could see it or not was a different story. The local police had been investigating a local murder at the country café', no murder weapon had been found, the body had multiple infractions to the head and twelve stab wonds.

Three years had gone by, no motives or leads had came up, the case was dropped. The kid in school named Johnny Anderson was a hick and he always had the badass attitude, he never backed down from ma fight , he was a known bully, and one day he decided to pick on Timmy Latherfield, the quiet kid who always had bruises, Tim didn't take this too well he fought back when he fought back he knocked him out with a sling to the face and two shots to the gut. That's when everyone realized they shouldn't pick on him anymore. John was sent to juvinille detention. Tim had brought up a little attention to himself, he gained more and more friends after that day. When people started to hang around this kid they realized that he wasn't really that weird at all he was pretty cool to be arround. Before long he had a lot of friends and everyone liked him.

After about six months word came out that Johnny had been realeased from juvinille detention center, no one had gotten to see or talk to him. The next day afterschool Tim didn't show up for school , eveyone thought he had gotton sick or something, so his friends went to check on him after multiple days of not showing up for school , come to find out Johnny, Timmy and Timmy's parents had gone missing. How could a whole family go missing in just a few days? Cars still in the driveway of Timmys home, caution tape around the home. About a week later the local police station gets a call from an anyomous caller saying a body had been found in a sewer drain. On arrival of the crime sceen the police find four bodies laying dead , all confirmed Timmy Latherfield, Johnny Anderson ,Becky Latherfield, and Steve Latherfield.

From a boy that never was appriciated to being loved from a "fight" to four dead bodies one taking his own life. Don't ever take life to live tomorrow, not everyday is promised, do something about it but do it safely. Don't make friends who like you for what you do or what you did, make friends that will always be there for you when your down or when noone else is there for you.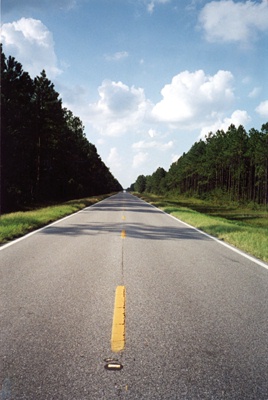 © Amanda M., Coventry, RI