Never Give Up
February 13, 2012
This was it. The last big race of the season, I had to place under the first 5 for our team, or I wouldn't be able to compete in the state championship. This wasn't just a race, it could potentially be the last race of my high school season, since I am a senior. Worse than that, Sophie was racing in this race too, and she's a fast runner. We've raced together in a race during Londonderry earlier this season, in which she crushed me by 5 places. I didn't let her stop me in sophomore year, so I'm not letting her stop me now.
It was the August before my sophomore year, and I had finally given in and said that I'd do cross country. I didn't tell anyone I was going to do it, I just did it. Nobody believed I could be a good runner because I wasn't built for it. I was overweight, and hated running, but I needed to get in shape, and cross country seemed like the sport to do so. I showed up for the first practice and thought I was going to die. There was so much running involved and I hadn't trained that summer, while everyone else had. Coach had said the first week was going to be the toughest, hardest week of your life. Once you made it through it, everything would be a whole lot easier, or so he had claimed. I pushed myself through that whole week, even though I wanted to quit everyday, and I eventually made it to the first meet, and shockingly I had grown a super strong love for cross country.
At the first meet, I was running with a girl whom I hadn't seen since Middle school, but she sure recognized me, since I hadn't changed much, and took to insulting me before the race. We were near the same gate, when we started, and she elbowed me hard, and said "Good luck, loser. I'm sure you'll do great.", snickered and walked off. She sure hadn't changed much from before, and I instantly remembered who she was. Sophie Pine.
I went through elementary school, and middle school with Sophie Pine. For high school, I lucked out and she went to Trinity instead of the same high school I went to. Sophie was thin, and very pretty, the kind of girl most people idolized, except for me. I had a strong dislike for Sophie that ran deep in my blood. She had teased me my whole life and told me I would never be good enough for anything. Her taunts and insults discouraged me from doing things, because I felt as though I would never be good enough, and that dragged my self confidence down a lot, so seeing her at the cross country meet was like a punch in the gut. I thought I had finally broken away from her and here she was taunting me at a cross country meet.
I raced hard that meet, but since it was still early in the season, I wasn't very fast, nor had much stamina to compete. She placed mid 50's, and I placed 110th out of 115 or so girls. Being Sophie, she laughed when I crossed the finish line, and walked by our team all high and mighty as though she had taken the whole race. I just brushed her off, and joined my happy team. Ann had placed 15th for the girls, and Melanie had placed 20th, which was quite nice. Three of the boys placed 14th, 19th and 21st, which was pretty good for this track. Half the team had beat their personal best times from last year by a least a minute, which is quite impressive.
There was only one other race that I saw Sophie at that year, and I didn't even acknowledge her presence the whole time I was there. I'm not even sure how she placed in that race. All I remember is that it was my worst race that season, and our girls had taken the whole race, while the boys placed third overall.
I finished my sophomore year doing a 5k in 34minutes, which was a lot better than what I was doing, but still not the best time. I didn't see Sophie again until Junior year, but her taunts and my own determination kept me going to be the best that I could be.
During my junior year, my times improved and I was running a 5k in 29minutes, which was a lot better than where I had started. I raced against Sophie in those same two races that I had raced against her in my Sophomore year. She beat me by a lot in both races, but I was dropping places, and running a lot better than I had the year before. Then came my senior year.
Now that it was my senior year in high school, I was set and determined to finish the year strong. I trained long and hard all summer, and when the season started, I trained hard during practice. The previous two years of running were finally paying off. I had lost weight, and was a lot slimmer than I had been and had more muscle in my legs. I gained a lot of confidence in myself not only as a person, but as a runner. The tough courses didn't scare me anymore, they excited me. I looked forward to the races I'd be racing against Sophie in so that I could prove to her that I was a better runner.
"Big race tomorrow, this determines who places in Championships or not. Get a good night's sleep. See you at 8am." Coach had told us at the end of practice on Friday. I hadn't been able to sleep, my mind kept turning over possible results of the race and it kept me up all night. When my alarm went off at 7am, I dragged myself out of bed and got dressed for the big race. I knew it was going to be a tough race, but I knew I was ready for it.
"Morning Ella, are you ready for the race?" Julie had asked me when I had gotten on the bus this morning.
"Sure am!" I replied excitedly. I really was ready for this race, but I was so nervous as well. I had to do good.
Julie and I talked the whole way to the meet, and when we got there we did a course walk and got our numbers. The course looked like it would be a good course, there was a giant downhill and a couple of big hills, which I love, and it was mostly through the woods. I was number 76, and I was pretty excited about it. We warmed up for about 10minutes before the race, and stretched out a lot. Julie gave me a hug and told me I'd do great, and I was hoping she was right.
"Runners on your mark, get set go!" The man yelled before shooting the gun.
We took off hard, and I pushed myself to stay up front. I'm not sure what number I was at, but I knew I was in the top 15 at least. The course curved off into the woods, and up a hill, where I used every muscle in my body to keep myself going strong up that hill. The hill finally leveled out, and I had passed two girls. The course twisted and winded through the woods, and I held my place in pack. The huge downhill came, and I tucked my chin, and ran down that hill at top speed. I'm not sure how many girls I had passed, but I knew there was a least two more. Finally we came out of the woods, and I could see the finish line. I pushed myself so hard that I felt as though I was going to puke. I crossed the line, and the man scanned the bar at the top of my number. I walked over to where our teams stuff was and grabbed my water. My muscles were burning and I felt like I would pass out but I was so glad that I had finished the race.
"Good job" one of the boys had said when I walked over to the tent. I thanked him and turned back to the finish line to watch the last of our girls finish. I had forgot to time myself, so I had no idea how long it had taken me to finish the race, or what place I had came in. I would have to wait for the list to be posted to find out. Once the girls race ended, the boys race started, we cheered on the boys, and then 5 of us took off to do a 10 minute cool down. When we returned from the cool down, Coach told us the results had been posted inside the blue tent. We went to check the results. I scanned for my name and found myself very close to the top. I had placed 13th overall in the race with a time of 23 minutes and 7 seconds! I counted the other girls who had finished from our team and shockingly I had been the 4th girl from our team to place, meaning I was going to the championship race! I was so excited! I looked for Sophie's name on the list, just out of curiosity, and she had placed 17th. I had beat Sophie Pines! This was officially the best day of my life, and it wasn't even the championship race yet.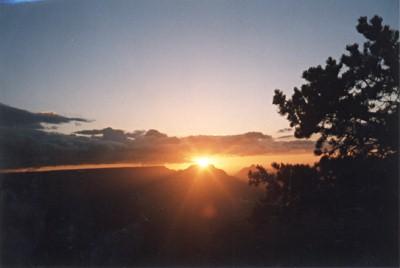 © Amanda T., Scituate, MA