The Letter
February 15, 2012
I went in my room, an envelope on hand and my backpack on the other. I placed my backpack down and closed the door. I looked at the back of the envelope as I took a seat on my bed.

My name was written in a neat handwriting but there was no return address. I don't have to look for one because I knew who sent it through the handwriting.I took a deep breath and opened the envelope with shaky hands. I took the paper and started reading while tears run down my face.

"Dear Zach Peterson,

If you're reading this, then I probably dead already. Or someone went through my things and sent it to you. Either way, I know you, like everyone else at our school, are aware of the fact that I have, had, leukaemia.

Zach, the reason I wrote this letter to you is tell you about my feelings. I love you. I've always had.

When I met you two years ago in 9th grade, I thought you were annoying. But that changed one day. I was really upset but you made me smile, without any effort. I started liking you.

Everything started changing.

I started comparing every single guy to you. I can't stay mad at you, no matter how hard I try. You were the last thought I have at night and the first thought in the morning. I'll start worrying if you get sick or if you're upset. And as cliché as this may sound, I feel like the whole world stops when I look into your eyes.

I'll always love you even if you don't love me back.

Love,
Hailey Anderson"

I curled in a ball and started crying my eyes out. "I love you, ever since the first time I saw you at the park a week before school started two years ago." I sobbed. I regret not telling her how I felt.

I love her. I've always had and I always will. But there's no happy endings in life. Life goes on and it won't stop for anyone.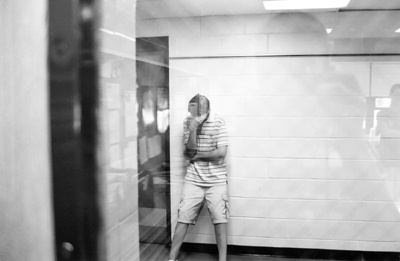 © Kyle W., Pompton Plains, NJ