Poison Ivy
February 11, 2012
Ivy's grave is beautiful—lovely. I'm sure if she were here today, she'd point out how ironic it was that the nicest thing she'd ever received was given to her after she passed. She'd say it in such a contempt way that you'd be left speechless. I'd know—she was my best friend.

We met in middle school—I was the quiet guy in the corner and she was the quirky little misfit that seemed to be everyone's best friend and worst enemy. We were in the science lab—first week of classes—and were getting our assigned partners.

No, I didn't get paired up with Ivy. I was with Kendra. Not really the worst choice in lab partners, but not really the best either; you see, Kendra's kind of a bully. But only when she feels like it. Half the time I couldn't decide if she was cool with me or loathed me. But whatever.

So anyway, I got paired up with Kendra. On that particular day, she decides to be the b**** that everyone loves to hate. She yells at me to get across the room to sit on the lab bench that she picked out and called me a bunch of unrepeatable names in the process. Being the non-confrontational-type guy I was back then, I scurry over there…

And trip.

Oh yeah, face plant right in the middle of the aisle. The laughs still echo in my head.

I get back up—because that sort of thing was what I was used to then—and am suddenly met with the
crazy blue-green eyes of Miss Ivy Leopardi.

"You're okay," she says, like it's a fact she's stating.
I murmur some vague response anyway, turning my head away so I don't have to look anyone directly in the eye. It kind of sucked, you know, thinking about how helpless I was back then. I'm glad I got over it—thanks to Ivy.

Most people think that a tangent of memory like that is beautiful thing to remember about a loved one. But it's not. Especially considering my talent for linking things into rapid-fire cause and effects that spiral down into the abyss of my imagination that stirs up barley restrained feelings of anger, resentment and self-loathing.

I hate myself for what I did to Ivy—what I failed to do. It's all my fault and I know this is my punishment.

I leave a single white rose on her tombstone as I leave the graveyard, dragging the chains of my sour emotions along.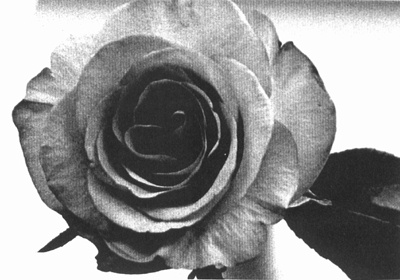 © Liza C., Seattle, WA