Before the Storm
February 9, 2012
The air was clear and held the smell of the storm that was threatening to break loose. The light breezy air also held the trace of the salty water that lined the shores along the beach I was walking on. The already slightly damp sand clung to the webs of my blue painted toes.

Call it odd but I loved days like this. Crisp, cool, stormy days. But the best part is right before the storm is about to break and let loose its contents. Right at that moment everything is just…clear. Like right now, at this very moment, everything was just plain clear.

From the cool still but slightly breezy air and the crystalline water to the low warning sound of booming thunder and the occasional of sharp lightning across the sky. It was days like this when you truly felt alive.

Life is hard, it's unfair, but like the storm it will move on. It never rains forever. I reminded myself of this while the wind tousled my honey colored hair even more and made my shirt ruffle out behind me.

I breathed in two deep yoga-like breaths, my grey-green eyes alternating between the now calm waters and the dark clouds that threatened to soak me at any minute. One breath was to inhale the calming aroma again and the other breath to remind myself to take life just one day at a time.

Because tomorrow may be good for something.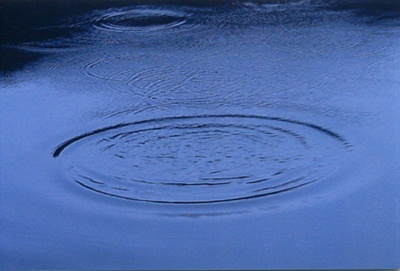 © Alyssa J., Gibsonia, PA