Reflection
January 18, 2012
"Come on Faye," said she cruelly, emotionless. "They weren't your real parents. You can't bring them to life." My eyes turned my parents' faces with white of death. You're wrong, I think. They were my family, he was the father who though me how to ride and she was the mother who stayed awake and told me fairytales for nights. "Yes, you are right," it was excruciating but I tried hard to smile, "I can't bring them to life," she nodded without knowing the last part of my sentence, "But it's not hard to send you near them."
---
"Nightmare?" said Jake standing by the door, smiling. I have known this smile for ages, since I exist.
"What time…Damn, I'm late…" I threw off his sweater and started to find my keys and handy. He must put his sweater when he recognized I'm asleep.
"By the way Faye," he said unwillingly, "Your mom said they'll land at 7 p.m. and it's better to go home for you tonight." I put my hand on his cheek, "I know Jake, I have to face them, and I can't run from destiny, it's not easy as it sounds." His deep blue eyes were filling with tears. Tear and fear, how sarcastic, it's the first time that I see reflection of my fear on another one. He is the only one who values me, he is even more than a brother, and he is a part of me in this frivolous world.
"See you," I said by turning back to take my bag, "Goodbye Faye."
Why it's too hard to face the truth. I'm not an idiot; I know my parents will never come back. They can't come back anyhow.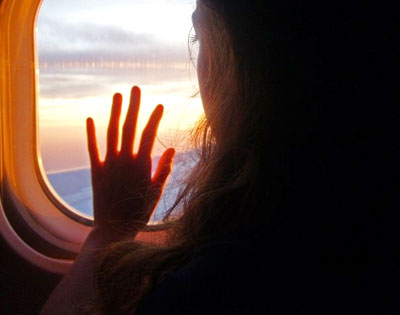 © Megan C., Nashville, TN