Lily Says No!
January 24, 2012
One day, grumpy Lily had to spend the day with Grandma Barb, and it didn't go so well. To start off the day Lily had an all day temper tantrum. This is how their day went.



"Lily let's get ready to go to the park." Barb said.

"No, I want to go to story time!" Said Lily.

"Then we will go to the library for story time." Barb stated.

"NO, NO, NO!" Lily yelled.




By now Barb is pretty angry. "I thought you wanted to go to story time?" A confused Barb questioned.
"No, I'm hungry!" Lily screamed as she fought with her grandma Barb.




"What do you want then?" Barb asked.

"GUMMIE BEARS!" Lily Cheered.

"Not until after lunch which you can have in an hour." Barb told Lily. Then Lily responded "No, I want lunch now!"
A very frustrated Barb asked "Okay, do you want lunch from: McDonalds, here, or the K & W?"

"The K & W!" Lily exclaimed.

"Okay, go and get into the truck." And they headed to the K & W.
Lily soon became the pickiest eater of the day.
"What do you want to eat: hotdog or hamburger?" Barb asked.

Of course Lily replied grumpily, "Ice cream!"

"No, Lily we have some at home." Barb told her.



"Fine! Hotdog!" Lily said.
After they ate Barb said "Lily go and get in the truck please."

On their way home Barb told Lily this "when we get home you are going to take a nap. Then Victoria will come over and watch you while I go pick to up Ben, your brother, for KUK SUL DO."
"NO, Victoria now!" Lily yelled. As barb explained that Victoria was still at school, Lily started to drift off to sleep.



Then Victoria got off the bus and came over.
"Lily fell asleep in the car, but now she is in the house." Barb told her.
"Alright, thanks." Victoria responded.


Not even five minutes later, Lily screamed "Victoria!"
"Hi Lily, how are you doing?" Victoria asked.
Lily said "Good, let's read a book."

"Okay, which one?" Victoria asked.
"Actually" Lily said "let's watch SpongeBob."
"Okay, that is fine with me." Victoria replied.



After SpongeBob, Lily wanted to read.

"What book lily?" Victoria asked.

"No, Cookie." Lily said.

But then Ben and Barb walked through the door and all was well again.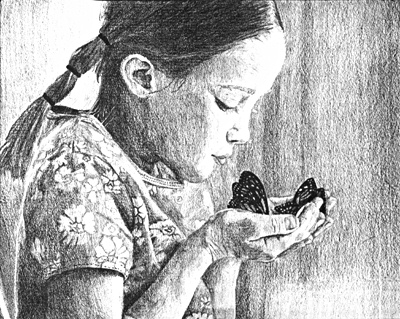 © Alina L., Holland Patent, NY