Trapped.
January 12, 2012
And as the tears fell from her burning cheeks she realized she was stuck. Her lips began to quiver as the realization of her isolation, from the world she yearned for, deepened. Her eyes drenched with tears of frustration, looked around her and saw a world full of hypocrisy and idealities. Consequently, it occurred to her that she was destined for this life. The life of lies, of achieving success in the eyes of the people she would forever resent. She sat on her bed, in which she had slept in for years, and felt out of place. She felt as if she were an Andy Warhol original in the presence of cave markings. Her significance as a writer faded, while her significance as a person disappeared. She removed the comforter from around her waist, as its constricting nature bound her to that bed, the bed that would never alter, just as her future remained fixed in the ways of her father's world. She closed her eyes. Images appeared, as she remembered the trip to the beach she had taken with her sister a year before the accident.

As she walked to her sister who stood in the frigid waters of the Pacific, she looked beyond the horizon of miniscule waves and grey sand and saw the flock of pure white seagulls. Oh how she had admired them. She longed that she could one day fly with the winds, let them take her wherever they may blow with a destiny yet to be foretold and allow her to see beyond the set ways of her tradition filled society. The sand beneath her feet soon began to feel rugged, the white seagulls mutated into white walls and once more she found herself in the room she had began with.

Stuck in the ways of a world she no longer felt inclined to please. Trapped in a world full of men and woman in hopes that she'll fail. Overtaken by her emotions she quietly walked to her parent's bedroom. A kingdom she had once sought comfort and love from would soon be her very own demise. She reached from their hidden safe the gun she had been playing with on the day of the accident. As she slowly set the barrel of the pistol between her lips, she pulled the trigger for the second time in her life, but this time, it was on purpose.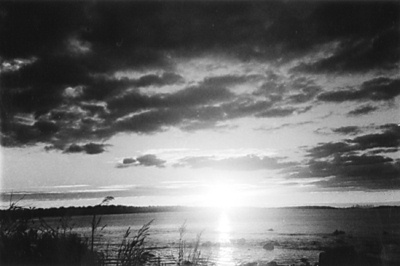 © Christy S., Germantown, MA