Funerals, Fishnets, and Falling
December 19, 2011
They're burying us today.

In the old cemetery, right beside your mom, if you must know. Her last wish, of course, before the drugs won her over. I never liked cemeteries, as you well remember love, but you always brought me to them anyway. You felt it brought you closer to the realities of death, prepared you for it.

Hope it did you good.

I wore my fishnets today, purely for the reason that you loved me in them. "Sexy" you called me. "Appealing." No one ever called me that before you. And I doubt, with permanent mascara stains and bruises that will never wash away, anyone will ever call me that again.

Oh look, your grandmother just shot me another dirty sneer. A w****, she's thinking. A filthy prostitute, at my grandson's funeral. I can't blame her. After all darling, "w****" was one of your choice pet names for me wasn't it? Funny, how over generations, nothing's changed.
I stare at your casket. Mahogany, wasn't it? Best that money can buy, although they never threw a penny our way when you married me, after finding out about my pregnancy. Or for the medical bills when you killed it. A few broken rib's of their son's s*** isn't worth much to rich folks like them.

Maybe that's where I died too. Maybe, in killing the baby, you killed me as well. Believe it or not sweetheart, I'm utterly dead. They might as well put me there with you, in the ground. Except for I'm scared of being buried. I've been choking on dirt my whole life. It's with me now, rotting my lungs and clogging up my heart.

They lower you down lover, and I haven't cried once since the police brought the news. In fact, when no one's been looking, I've laughed a few times. At the irony, the good fortune, the sheer anticlimactic, shitty feeling that shouldn't have come with such a thrilling triumph, such a perfect resolution.

The fact is dearest, I've thought of killing you myself too many times to count. Every blow, every shard of a broken beer bottle shoved through my skin, every threat, that sooner or later no longer had any bearing on me, was just another notch in my armor, another way for me to steel myself against you.

Yet you were still my everything, my only thing. And now, to say the least, I'm scared. Scared of the freedom that the car crash unknowingly gave me. I don't know what to do. I think I may have forgotten how to smile, darling. You clenched my jaw too tightly over the years, purpled my face too many times for me to just move on. It left a mark. The very first night, when you came home drunk, and got angry. Those very first words I said to you, "Hit me, I f***ing dare you!" left their own scar.

The pastor says one final prayer, for the innocence lost. You were so young after all.

I feel so old.

I walk away, and your family turns up their noses as them fill the limousines. I don't look back. I'm not worth the dirt on their shoes. I know that. I knew how pathetic I am. From the first time you hit me, I knew.

The sun is breaking through the cloud, love. If I hadn't burned my cross years ago I would have said it was a sign from god. Still, I can't explain the ferocity that comes over me now.

Suddenly, I reach down and rip off my stiletto heels, ignoring the burning sensation as the straps are torn away. I hurl them as far as I can, and don't see or care where they land. The jacket, your leather riding jacket, sweetie, comes next. My hair is torn down from its tight bun. I am not a Sunday school teacher.

It's just me, my sundress, and those god awful fishnets now. Slowly, I run my hands up my thighs until I reach the waistband. Not caring who's staring, or glaring for that matter, I slip them off. With sudden determination I race to the pit in the ground that you lie waiting in. Your diggers will be here soon. They're the best that anyone can afford, don't worry.

I cast your first torture devices down with you, and sprint away. I glance up at the sun, and try to smile. I don't manage it, but I will someday. I lay down on the soft green grass, bathing in the luxury that is to feel. The gorgeousness that is freedom.

And I realize something, as I lay spread-eagled on the ground, my sweet. I'm happy, just a little. I know it, in my soul, like a long forgotten friend who couldn't get through anytime to see me. The scars are still there, I can feel them writhing, squirming around my heart like barbed wire, even now. But at least I feel them. At least I'm not numb.

They buried us today, but not me. Not me. I still have a chance to claw my way up. My newfound freedom is scary, but now, it becomes clear. It's utterly possible.

Because you, darling, dearest, are dead.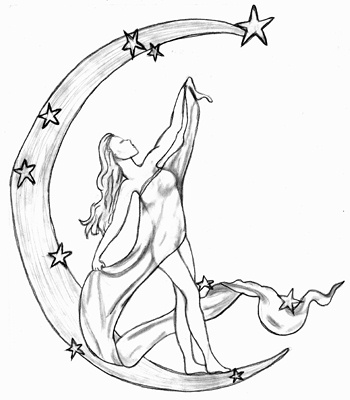 © Bianca C., Phoenix, AZ