My Heart Skipped A Beat
December 24, 2011
"Yo, bro! Where are ya?" My friend, Amir, from school said over the phone.
"Thank God, you called, I'm stuck at a family reunion...It's awful," I said as I grabbed my computer and headed outside.
"Aw man, that's terrible. Hey, that song you just posted on twitter was amazing!"
"Thanks man, i'ma go outside and work on another," I told Amir as I sat down on the bitter cold stone steps of the hotel. I opened Garage Band and started on my thirtieth song. I started with a drumbeat, and then added some electric guitar.
"Ok, man, I gotta go…gonna put some lyrics to this song," I said.
"All right man, talk to ya later," Amir said, as he hung up the phone.

It took me less then fifteen minutes to finish the song. I sang it over a couple times, posted it on twitter, and then realized people standing in front of me.

"Oh, I'm sorry," I moved my stuff to make a path for them to get in the hotel, although I didn't know why they hadn't just stepped around it, or said something. I went back to my song, but they did not move.

"Can I help you?" I looked at them for the first time. They weren't just ordinary city people; they were people from the big city. They were people from the city that makes dreams come true. They were L.A. residents. It wasn't the group, it was the one person standing in the middle staring intensely at me.

"You're…you're Kevv…like the famous Kevv, the one who's nominated for five Grammys this year?" I stumbled out.

"The one who's nominated for breakout artist, best hip hop male, best male, best music video, and most inspirational song? Yeah, that's me," Kevv said.
I laughed, this wasn't happening.

"And you are?" he asked.

"Oh, yeah, sorry, i'm Trevor...Trevor Robani"


Why would Kevv be here? The weirdest thing was, why would he be watching me? I was making a song on my computer…was I, like, singing out loud? I know I was singing out loud about ten minutes ago. How long had they been standing there? Oh man, I hope he didn't hear me sing, I'd like to think my voice is good, but compared to a famous singer, it's probably terrible.

"So…why you here?" I asked to get an answer to my questions.

He laughed, " I was walking to the studio to record some new songs for my album when I heard your voice. Your voice is amazing, man! You've got real talent. Although I can't really hear the music, I assume you're making on your computer, the song is amazing!"

"You really think that? Man, that means so much! Wow...," I laughed, "Thanks," I said, thinking he was going to say goodbye and I'd never see him again, except on MTV, but that was different.

"Yeah, so, if you're up to it, I was thinking maybe you come with me to the studio. We can just mess around, I'll introduce ya to some people...," Kevv said as he pulled out his iphone and texted someone. I was completely speechless, was this really happening?

"What do ya think? Good idea?" Kevv said to the man standing next to him. It was his manager, Mitch.

"Great idea, this kid could go far." Mitch told Kevv like I wasn't sitting in front of them.

"I'd love to come over," I said while grabbing my stuff and standing up, "Let me go tell my parents, you know, just in case they come looking, like good parents should do." I ran inside. Where were they? I had to find them quick, I didn't want Kevv and Mitch to think I ditched them. I found my parents awkwardly standing by a table talking to another couple, while everyone else was going crazy on the dance floor.

"Hello honey," My mom said.

"Hey, so guys, i'ma go to a studio with Kevv and his manager. Be back...uh...later," I turned to head outside before they stopped me.

"You're what?!" My mom said as she grabbed my arm. I rolled my eyes and turned around.

"I'm going down to a studio with the famous Kevv and his manager Mitch. They want to mess around in the studio, introduce me to important people...," I prayed they'd be good parents and let me go.

"No. Not a chance. My son is not going with some stranger. You are staying here," My dad said as he excused us from the adults they had been talking to. My parents were like dogs, one second they're good, the next they're bad.

"Come on! At least come outside and meet them, you guys can come over with us,"

My parents looked at each other, then decided to give it a chance, for me.

"Kevv, Mitch, these are my parents, Megan and Jeremy" I said hoping this would work out and I could go to the studio. My mother asked them all sorts of questions like, why would they want me to come with them and is it safe? Mitch finally said, "Why don't you and Jeremy come with us, we can talk while Kevv and Trevor mess around in the studio and hang out. Sound good?"

My parents looked at each other deciding what to do, with occasional glances my way.

"And it doesn't cost a thing?" My father asked as Mitch shock his head indicating "no."

"I guess it wouldn't hurt..." My father said. Now, my parents were being good dogs. Thank God.

"Megan and Jeremy, you can come with me," Mitch said once we arrived at the studio, "Kevv and Trevor, head up to the studio, we'll meet you up there later."
Me and Kevv went up to the fifth floor, to studio D.

"So, would it be cool if I could hear some songs you've done?" Kevv said as we sat down on a leather couch.

"Ya, sure," I opened up Garage Band, "here is the song I made today."

He listened without saying a word. When the song ended he told me to play another one. After I played him ten different songs, he finally said,

"Kay, thats enough..." He then walk into the recording booth and grabbed his laptop. Sat back down and opened Twitter, without saying anything. I watched as he sent out a tweet to his 13,576,895 followers on twitter. It read, "Ustream...NOW! Got a surprise for y'all!!!"

"Do you have a Twitter?"

"Ya..," I replied as he handed me his computer.

He told me to tweet the link to the Ustream he was about to do, so of course, I obeyed him. He, then, began the Ustream. Online for just one minuet, he already had over 12,000 people watching. It didn't stop there, the viewers grew with every minute. He told me to stand out of view, so it was only him on the screen. I obeyed, but was a bit hurt. He was just blowing me off, and doing his own thing. Real nice guy.

"I got a HUGE surprise for y'all! I just found this guy out here in Boston...thinking he is worthy of a record deal. BUT! I wanted to know what you guys think about him. So here he is, TREVOR!" As I walked in front of the camera, the comments from the viewers went crazy!

"Sing a lil' somethin' for us," Kevv said moving out of view of the camera. I sang my new song while the music played through Garage Band. I started off a little bit nervous and motionless, but then, as I started reading the comments, I became more confident. I started getting a little silly and dancing around the room, making weird faces. They loved it, the dancing and my song! It made me so happy, I couldn't take the smile of my face. Millions of people I had never met are watching me right now, and I wasn't nervous. I loved it! All the attention was on me.

"So, you guys think Underground City should sign him!?" Kevv asked. Thousands of comments came in, all saying I was worth it.

"How's it going?" Mitch said as he came in with my parents. Surprisingly my parents had huge smiles on their faces. Kevv turned off Ustream then replied,

"He's ready," he told Mitch

"Uhh, ready for what?" I asked.

They replied in unison,

"TO RECORD YOUR FIRST ALBUM!!!!"
I was speechless. My whole body went into shock mode. I stopped breathing. My heart skipped a beat.





Exactly One Year Later


"And the best male artist award goes to," the famous talk show host, Kent, said as my stomach filled with millions of butterflies, "...TREV!!"

In total shock, I stood up, hugged my parents and girl friend, then made my way to the stage.

"Um, wow! This is incredible! I really gotta thank Kevv and Mitch. Exactly a year ago, I was just sitting on some hotel steps in Boston, making a song for my own enjoyment. They stopped and listened, even though I had no idea they were there. It's crazy to think if they weren't there at that second, and I wasn't singing out loud, by accident, I wouldn't be here winning a Grammy today! Also, thanks to my parents for helping me live my dreams. Thanks to my lovely girlfriend for always being by my side throughout this crazy journey. And most importantly, thank you to the fans! You guys have really been here from the start. This ones for all my RObots!! Thank you!"

I finished my speech and walked backstage with Kent. This was surreal. Exactly one year ago, I was at a family reunion, bored out of my mind, and now I'm performing all around the world and winning awards. Being famous was never my dream, simply because I never thought it was possible. I was very wrong. Anything is possible.

I walked to my dressing room, changed clothes, and pulled out my Iphone. I opened Twitter and read the thousands of tweets sent to me. My RObots were the best fans in the world. They have really been with me through this whole roller coaster ride.

"I am so shocked! Thank You! I <3 my #RObots BEST FANS! Cant believe this is happening...about to perform, this ones for u guys! #Blessed <3" I tweeted them, slipped my phone into my pocket, and walked towards the stage. I was speechless. My body was in shock mode. I stopped breathing. My heart skipped a beat.

I made it.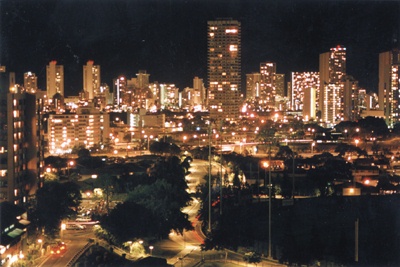 © Chris H., Honoka'a, HI