Homecoming
December 22, 2011
The girl sat on her front steps crying. Something deep inside of me wanted to reach out and help her. For a moment I considered doing it, but as I stood across on the other side of the street the door was opened by her mother. It looked warmer inside then it was on the street that was slowly covering in frost. When the mother wrapped her arm around the litter girl I wished I could feel it.

The kind of compassion that only a mom can give. Not that my mother had never given me any. In fact she had given me so much that it was the only reason I was on the side walk at that moment.

The door closed behind the litter girl that now had a huge smile spreading across her face, and the promise of hot chocolate running through her mind. My appearance would have frightened the child, if my smell wouldn't have repulsed her away.

I turned away, and began to imagine what my homecoming might be like. I hadn't been there in months. Maybe even years, but in the reality of my life I couldn't have kept track even if I had wanted to. The first question I wanted to ask was how everyone was doing. Then I would trickle down to the other questions like maybe a shower, and the acquiring of food.

I walked down the last stretch of street, before I'd make the final turn. My neighborhood had always seemed like a path through a maze. That had been my first obstacle in running away, trying to learn how to get out of the neighborhood. The need for food was covered by what I had managed to stuff in my book-sack along with other clothes, and things of necessity.

The people I met, and the things I learned out on the streets will never leave me. The grip of cold in the winter, and the sweat of summer. The woods made good for shelter, but when the rain came my jacket was always soaked through. I shivered, got sick, and threw up more times then I wish to count. I did things I'm not proud of, and I never plan to share with anyone. Every now and then I did something I hope brought a smile to their face.

But as I walk up my drive way, I know what the best thing I ever did was.

It was my decision to come back home.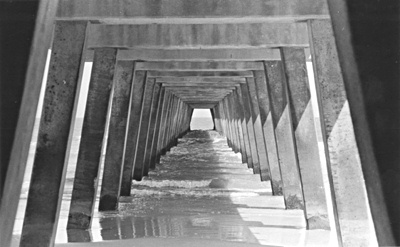 © Megan S., Marblehead, MA