I Choose
November 24, 2011
Funny how things change.
I could pass you on the street and barely notice until afterwards, when a strange ache would settle deep in my chest.
I could stare at your picture for hours on end and tell myself I didn't love you anymore…but when I saw you and couldn't go up and talk to you, the pain in my heart would tell me different.
I could listen to a thousand love songs and never shed a tear, but if the song you played came on, I'd be forced to hold back the memories that begged to escape.
I could look back over my dreams I had of you, through the memories we had, and I could smile…but seeing a simple sentence I wrote back before I knew the truth could tear any joy from my face.
I could talk about you without emotion, as if you were just another person on the street I knew, and not one of the best and worst things that had ever happened to me.
And I could say how stupid and predictable all this may be, now naïve I was for giving you all of me before I knew all of you. I could ridicule myself a thousand different ways because I chose not to see how dangerous it was to be so close to you. I could blame you for every heartache, every sleepless night and damp pillowcase in the past few months.
But I won't. Because I'm just as much to blame as you.
So, instead, I'll choose to live with heart wide open.
I choose to pass you on the street and smile, to wave at every car that passes by.
I choose to laugh at all the pictures and cry when the memories come.
I choose to belt out love songs, break-up songs, happy songs, sad songs, letting the music touch and undo the numb knot in my chest.
I choose to never look back, to close the door on those dreams forever and to lift my face to the sky and to dance in the rain.
I choose to let go of you and the joy and pain you had given me and, if you come up in conversation, to smile and remember.
I choose to live with love, with laughter, with pain, with tears.
I choose to live without regrets.
And, above all else, I choose to still love you.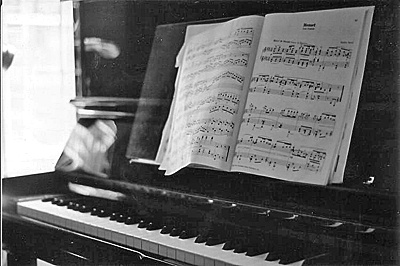 © Amy C., Portland , ME