Bases Loaded
November 21, 2011
Bottom of the seventh, 5-5, winning run on third, two outs. Willie Thomas steps into the box for Theodore Roosevelt High School, from the Bronx, New York. With sweat beading down his face, he digs into the batters box. With his teeth clenched, and his emerald green eyes locked on the pitcher, he takes the first pitch for ball one. The winner of this game will move on to the New York State Finals game against the 3-time defending state champions Bay Side High School. Willie takes an outside strike; it is now 1-1. The pitcher, from Staten Island High School, stares into the catcher's mitt in anticipation. He steps his left leg to the side, brings his leg up to a 90 degree angle, and shifts his weight forward and throws a fastball right down the middle. Willie's eye's light up as he begins to swing the bat. The bat and ball connect and Willie smokes a ball out to left field. The left fielder ranges back, sprinting as fast as he can, he looks up, and watches the ball fly out of the ballpark. Willie taps first base, the pitcher had his head down, glove covering his face. The left fielder, probably a senior, laid in the grass, hands on his head, in disbelief. Second base; the parents were having a dance party in the stands. His teammates huddle around home plate like the plate is calling a play in football. Willie skys in the air to stomp on the plate, jumping into a sea of players.

After the game, Willie had to pick his brother up from soccer practice. Willie's dad deserted him, his mom, and his 12 year old brother, James. Last year, his mom was robbed and murdered in her home. Willie and his brother live in a 2 bedroom apartment on the east side of the Bronx. Willie goes to school from 7 a.m-2 p.m, works from 2:30-5:30, he then goes to either a baseball practice or game from 6-8, then works again from 8:30-midnight. He makes enough to keep food on the table for him and his brother. The landlord, Mr. Gaines, is letting the kids stay for free because of their situation they were forced into. Mr. Gaines an old, wrinkly, but friendly man, was friends with Willie's grandfather until he passed. His old, crystal blue eyes, told tales of the old days, where there was work and family; not in the age of technology, neglect, and violence. He had grown to care for Willie ever since his grandpa died when he was 13.

Three days before the big championship game against Bayside, Willie and James were sitting on the patio of their apartment, when all of a sudden, a bullet flew through their window. Members of The Latin Kings (prison gang) drove by and shots were fired at Willie's home. After the drive-by, Willie looked at the house with disbelief. Why would they shoot at his home? He went to ask James if he was all right, but he was on the ground, his body laying on the grass like a rock. James had been killed. Willie was paralyzed; he was unable to react to this. It was too late to call an ambulance because his heart stopped, his pulse disappeared into the humid, June, afternoon sky.

One day before the big game, was the funeral of his younger brother. He looked at his brother, laying in the coffin. He was still, but at peace. Then, a big, burly, dark paw for a hand was set on Willie's shoulder.

"I'm so sorry this happened to you, son." The mysterious man said in a flat tone.

"Dad?" Willie said in an excited tone.

"Yes. I heard what happened and I had to stop by to see my boys again. It's been way too long." His dad stated, his deep voice echoing through the church.

"Why did this happen to him. He did nothing. I did nothing. It makes no sense why a person would do that to a 12 year old kid." Willie bellowed in sorrow.

"I am sorry this happened. But I am the reason this happened. Son, when I was in prison, I became friends with a man named Jose, he was a nice man, but he was a conniving person. He murdered a man in prison and blamed it on another inmate, and that man got the death penalty for it. I confronted him about it. What I didn't know was that he was a member of The Latin Kings, a gang that hates blacks. I told him about you, your brother and your mother before I found out about his disastrous deeds. I trusted him with my life and he betrayed me! He found out where we lived and he came looking for me. I fled, when I heard your mother screaming, 'No please, don't shoot my babies, take me instead.' Then a gun shot went off, and there was no noise after that. I ran away to North Carolina and laid low for a while. Then I saw the news about James, so I decided to see you guys."

"So you are telling me," Willie snarled, "That my mother and brother are dead because of you?" His voice starting to rise. "I had to live for a year without a father-figure because you didn't want to finish what you started? You are nothing but a coward! I can't believe you had the nerve to show up after all the pain you put me through. Get out of here! I never want to see you again!" Willie screamed at the big, black mammoth standing in front of him.

"Alright, well I'll leave you. But I really came to apologize for leaving and to tell you that I love you." Willie's dad confessed to his pissed off son, "Good bye."

The gigantic man, with tears rolling down his cheeks, walks out of the church, with his head hung low. Now, Willie had to get ready for the game of his life.

It is Saturday, the championship game against Bayside High School is about to begin. Bayside is the favorite over Theodore Roosevelt in the championship game, being played at Syracuse University.

Bayside commanded the first five innings of the game, crushing Theodore Roosevelt 8-1. Roosevelt put up 4 runs in the bottom of the sixth to shorten the lead to 3. After a one, two, three top of the seventh, it all came down to the last inning, Roosevelt down 3 in the State Championship game. There is one out, man on second and third, with Willie standing on deck. They intentional walk Kyle, the second hitter, to load the bases to try to get a double play.

Willie is up in the most stressful position you can ask for. Bases loaded, his team down three, in the State Championship game against the 3-time champions, Bayside High School.

Sweat beading down his face, he digs into the box. His legs are shaking in anticipation as he looks upon the pitcher In the corner of his eye, he sees a big, black shadow walking up to the field. It's his dad.

He took a pitch on the inside corner for strike one. He steps out to recuperate his thoughts and digs back in the box to watch the next three pitches go for balls. The count is 3 balls and 1 strike. The pitcher steps on the rubber to deliver his pitch, his eyes focused on the catchers brown, leather, Rawlings catchers glove. Willie clenches his bat over his left shoulder, getting ready to strike. The pitcher delivers a high and inside fastball. Willie swings with all his might, he didn't even see the ball, all he heard was the ping of the bat hitting the ball. He watched it fly as high as a skyscraper, soaring to its peak, and descending over the fence. Game over. Theodore Roosevelt High School just won the New York State Championships by a walk off grand slam by Willie Thomas. His heart racing when he touches first, he smiles around second, he high fives his coach while rounding third, and leaps into a sea of Roosevelt High School players when he touches home plate. Willie is a hero for the Theodore Roosevelt High School baseball team.

The one time Willie could go to Applebee's, was after one of the greatest games of his young life. Even after all the heart break in his life. He finally had something that no one could take away from him: a state championship. Even after the death of his mother and brother, his life finally meant something by having the gift of baseball and having his dad around to live the moment with his son.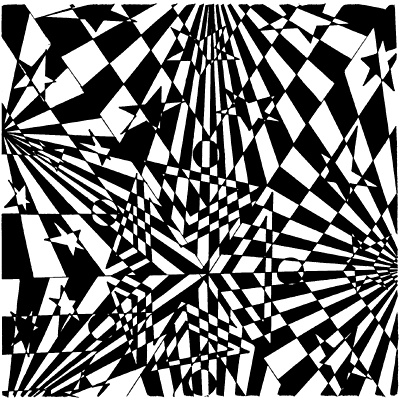 © Alexia G., Aberdeen, SD