Saturday Night Show
November 21, 2011
He came to my show.
He came.
It was wonderful.
So wonderfully amazing.
He sent me a Star Gram. I handed out the stack of them and at the very bottom the red paper waited for me. I read the words "I told you I wouldn't stop. –Patches". I almost collapsed. I sprinted over to Ali and threw the paper at her. I had no words. I fell to the ground next to her and just flailed around on the ground. She shared in my silent excitement and we awaited his return to my life.
I saw him walk into the cafeteria during intermission, and my face glowed. My heart was racing in my chest, and my hands were shaking. There were at least a hundred people in that cafeteria but all I saw was him. When he came up to the table of desserts, he smiled when he saw me. Let me tell you, he has the most beautiful smile. We hugged each other tightly, and I never wanted to let go.
I'm not sure if it was because I had missed him so much, or because of all the memories that are attached to that face of his, but he is so attractive. His hair was long (he cut it on Sunday, I saw him Saturday) and it was adorably ruffled from being trapped under his marching band hat all day. He wore his navy windbreaker with his school emblem embroidered on the chest, and everything about it was perfect. I didn't want him to walk away, but he was swept away with the throng of audience members who were scrambling for their dessert. I stood against the wall, unable to contain the smile on my face, as I greeted the strangers who had come to see the show. Maggie pranced over to me and sung sweetly in my ear, telling me that he couldn't take his eyes off me. I was so happy, so very happy.
I left intermission early in order to set up for my play. I stopped by his table and he wished me luck. There were so many words I wanted to say, so many poems I wanted to recite, so many feelings that had been written down in black and white, but never been spoken. None of them left my mouth. I was frozen with happiness. With a goofy smile plastered on my face, the only words I could conjure were "I…..I'm so happy you're here".
I danced backstage. My only thoughts, my only spoken words were "He's here! He's here! In the school! He is in that auditorium! His hair is long, Izzi! It's so adorable! I love him, Izzi! He's here! He's here!" She laughed and told me that she had never seen me so happy. I replied "Izzi, it's been three months. Literally the longest three months of my life. I didn't think he was going to be able to make it; I had given up hope! But he made it, Izzi! He's here!"
I wasn't nervous as I stepped out on stage. I stood up to deliver my monologue, and I was blinded by the spotlight. This was my element; this was what I loved to do. I delivered corny joke, after corny joke, and that's when I saw him. After the third rim shot, right before my joke about politicians, I saw his smile. I saw him laughing where he put his hand to his mouth and his whole body jerks with laughter. I missed his laugh. He was seats away from me, but I heard it ringing in my ears.
The rest of the performance was like a dream. Every line flowed perfectly, every facial expression was followed by laughter. I snuck glances of him out the corner of my eye, just to make sure that he was still there, that I wasn't dreaming.
It wasn't a dream. He was there; he traveled seventy-five miles, he never even took a shower after marching band, just so he could come see my show. He didn't have to come; I would have survived. But being able to look into the audience and see him there, made everything better. Three months melted away. Every longing thought, every words with a hint of cruelty, every regret, every plea, everything just melted away in a second. I missed him so much. He is home for less than a week. I may not be able to spend time alone with him, to deliver the speech that has been building up inside of me ever since he left. But just being able to see him without an electronic screen between us is all I could ask for. To be able to hug him tightly to my body, and remember those months we spent together. It seems as if everything has changed, but in that moment, I realized that so many things have stayed the same. He still wears the same cologne. He still has the go-tee. His eyes still sparkle with all of our memories.
I still love him.
I still feel safest in his arms.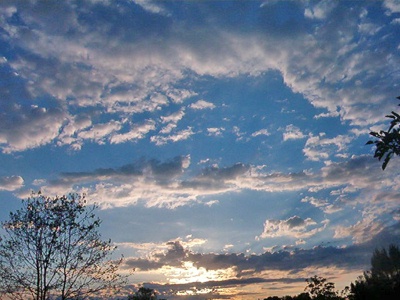 © Kaitlin M., Vincent, OH