Class of 2012
November 15, 2011
In six months and twenty three days I will become a different person. I will be stepping into a new world that I have not yet experienced. I, seventeen year-old, Samantha Collins, will be walking across Huron High School's stage to except that diploma that will be my ticket to my success. My ticket to my future.

All High school graduations are the same; the principal stands at the podium and announces that everything you have learned in the four years you have been here, you are going to take with you. He will state, "Senior's you have walked these halls for the past four years, and some of you maybe for a shorter time. But this was your grounds, this is what you've been use too. And now after you walk out of this auditorium all you will have left are the laughs, the tears, the fights, the heartache, the lessons, and the accomplishments that you have experienced here." And to us this is the speech that breaks everyone of us down. Because we realize that everything we have taken advantage of, is walking out of those gym doors and thousands of miles away.

I was one of those students that was impacted by Mr. William's speech. I sat there and listened to every word he spoke. Tears ran down my face as I watched each one of my friends get called up to the podium. The surprising part is when I saw my one enemy walk up there it hit me even harder. They called her name and everyone cheered, just like they always did for Sam Caruso. She was the popular girl. And whether I liked it or not she was dating the one guy that I fell in love with sophomore year. The one guy that I had a fairy tale story with. Everyone would ask me, "Why did you and Brian break up?" And then so would start the story…


I screwed things up with him. I made him resent me. And made him fall out of love with me. But

When we dated it was like there was this connection. The first time we met we became best

Friends. And then summer came and he asked me to be his girlfriend at midnight in the middle

Of the street. And he kissed me underneath the moonlight. And from then on it was pebbles

Hitting my window at one thirty in the morning, to lunch dates, and movies. He was everything

To me in a short period of time. And I will love him forever. But I screwed it up. I will always

Remember that.



That's why I cried when I saw her, because I knew her leaving would mean I would never see him again. His smile is what use to make my day, and even though he wasn't smiling because of me, I knew he was happy. And that was enough for me. But now as I watched him cross the stage there was the heartbreak walking out of my life, creating a whole new pain. There was the heartache that Mr. William's was talking about.

That pain led me to a flashback. I started to remember the moments after Brian and I broke up and how amazing they actually were. I had the friends that anybody would want. I was the girl's guy. All I had were guy friends. Tayler, Key, Peach, Tim, Rod, Drake, and Andrew. Just guy friends meant drama free, but it also meant I was the main target for getting picked on. Between Rod and Tim I would always have my wallet stolen and hidden from me so I couldn't find it, haha, they thought they were so funny. Then Key and Tayler would be the ones who would always pick me up and decide body slamming me, all my ninety five pounds, on a lunch room table would be a good idea. Then there was Andrew and Drake who were the quiet ones but would always make you laugh at the little things. And finally Peach, he was my best friend. Right as I got to him his name got called. "Brandon Peach," Mr. William's called.

"Peach" was actually Brandon. His last name was Peach, and for some reason that's the only thing people called him. And then there was his long nickname Peachy Fogul Aloe Mclovin. Fogul came from the movie Superbad because he looked like the kid with the glasses. Aloe was the nickname that my dad gave him because he burnt his mouth on hot sauce. And nobody has any idea in hell where Mclovin came from. But he was my best friend. Every step of the way through high school he had my back. I mean there were times where we had our ups and downs, but in the end he was my brother. And I loved him to death. He was my backbone at times where I felt like I couldn't stand up, and he was my slap in the face when I absolutely needed it. And watching him cross that stage moving that ribbon to the right side of his face is when it really hit me. He would be leaving to go to the school of his dreams, becoming a baseball player. Making me proud, like I always told him to do. I remember this one time he made the Varsity Baseball Team I was so proud, I told him I would have to get him a Birthday cake. Even though it wasn't his birthday I had it decorated with Balloons. That kid made my day in so many ways. It is unthinkable.

As Brandon made his way off the stage I heard one significant voice in the crowd cheer. It was my ex boyfriend Lyle McCoy. He was a grade younger than me, but still the same age. I was a youngster to be graduating. I looked over at him smiling at how small he was and how his voice could echo across a room. As I looked at him in a appreciative way he looked back at me and gave me a light smile. It was that smile that I saw so many times over the past five months we were dating. It was that "thank you" smile. He was thanking me for his memories.

Lyle McCoy… Ha-ha one word to describe him is feisty. He is small with red hair and baby blue eyes, yet he is the feistiest little guy you will ever meet. We were best friends, until one day I looked at him in a whole new way and he just became everything too me. From that day on we were inseperable. Things didn't work out and obstacles got in the way. And we were no longer who we once were. He became a new person in my eyes. And once everything was over between us, like all the feelings and all the memories started to fade. I found out he was liar, a cheater, pretty much a scumbag. And my feelings for him faded. People ask me are you in love with that boy now? And as I am looking at him in this auditorium I can honestly say no. I am able to say with a straight face, I don't love that boy and I never will. I loved the boy I thought he was, and I care about the boy I thought he was. But I will never love that boy again. That smile was my closure. That smile was the ending.

And that's what Mr. Williams is talking about is our past. We are letting go of our past memories. And looking to our future. So I glance to my right and see my hand being held by the amazing guy I have now fallen in love with. Kyle Michael. And so far he is my future, he is my fate, he is my destiny. And as I look back on all the memories this school has given me it's hard to leave it in my past.

But with Mr.Willam's last words I knew that there was a plan for me. And now this quote will stick in my head through everything…

"I hope your dreams take you to the corners of your smiles, to the highest of your hopes, to the windows of your opportunities, and to the most special places your heart has ever known."


The only thing I have left to say to that is, "I am going to dream like there is no tomorrow, and I'm going to smile when my dreams are in sight, and when I grasp that dream I'll have a hope for a greater tomorrow, and my thoughts will have endless opportunities. And each moment that I am living my dream I will cherish it with everything I have.

So here's to you class of 2012. You've helped shaped who I've become, and who I'm going to be. Thank you.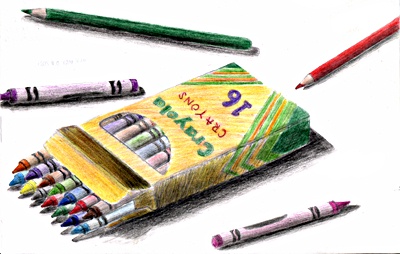 © Dana H., Wichita Falls, TX