Passed on the lips of a child
November 9, 2011
Every time he raised his hand to strike, I hid the tears that threatened to fall. My mother turned away. My brother did not fight. My father held his liquor like he held his family; slipping through the cracks till it hit the bottom of his empty soul. It left him red eyed and drunk on the cries of pain, terror, and power he held over what may have been a family.

I was once asked by a teacher to write an essay on family. No response was given, not even a blink, when I handed my sheet in blank. He knew what my father did to me. Everyone knew. But, just because they knew doesn't mean they did anything. They didn't. No, I was left alone discarded by what I knew as family, discarded by what could have been friends, and discarded by the adults that should have done something. I was left alone pretending to be strong each time I heard the crack of his palm on the side of my head. Strength is only an illusion and each day a little piece of my illusion crumbled, leaving behind an empty shell with a soul trying to escape its physical prison.
When my body was found beaten, cut, and damaged beyond recognition no one was sorry. No one even knew. No one cared enough to take the time to think of an abused child. That is except for a little girl who often played in the park near my house. As she looked up towards the lonely gray sidewalk I used to walk five words could be heard uttered by the voice of a small child; "She's in a better place". That was the last memory of my human existence. My memory was passed on the lips of child the one person so innocent they should never have known the pain I had gone through.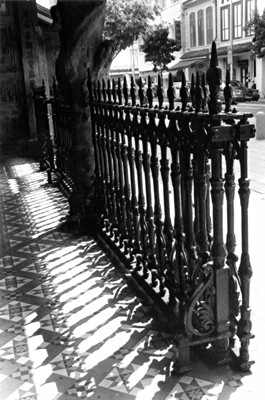 © Gretchen L., Edina, MN