First Day
October 28, 2011
Summer sat in math class, twirling her long curly brown hair, wishing she was anywhere but here. It was the third day of her junior year, and she was already dreading it. Until the door opens and a tall, long brown haired boy with tan skin and beautiful blue eyes walks into the room.
"Well you must be Devin, our new student from California. Sit anywhere you'd like." Said the short, red haired, teacher with the rosy cheeks, and wrinkly skin.

Devin walks to the back of the room with a sophisticated look on his face and a hesitant step, and ended up sitting in the seat right in front of Summer.

When Devin sat down, his southern California scent permeated through her nostrils. Her sweaty palms caused the pencil to slip from her grasp. She was frozen with embarrassment; blood rushed to her face as she noticed the pencil landed inches from Devin's feet. Nervously, she half extended her arm to tap his shoulder but as she was reaching out, he was already turning around with a sweet smile, to hand her the pencil.
For the rest of class Summer and Devin didn't talk or acknowledge each other. It wasn't until the bell rang and they were off to their next class when Devin decided to finally make his move.

Summer was walking down the hall way when she heard a familiar voice calling her name, then she finally realized it was him. He was walking towards her, and all she could think about was how cute he looked in the navy blue v-neck.
"Do you know where the art room is?" said Devin
"Um, yeah. I'm going there also so you can just walk with me" replied Summer

They walked in silence all the way to the art room, but finally when they reached the tall but slim doorway, Devin said…. "You're the prettiest girl I've ever met."

Summer couldn't believe the words she had just heard, it all seemed so unreal. This gorgeous boy coming to little North Carolina and just happening to be in her first two classes. He tells her that she's the prettiest girl he's ever met and she knows she has to be dreaming. She couldn't help but stand there and smile. She was not only surprised at his statement but relieved, that he also was attracted to her. It took her a couple seconds before she could finally get the words "Thank you" out of her mouth.

The class went on and they only spoke a few times about casual things, like what his other classes were and what part of California did he move from. Summer was hoping this wouldn't be just a one day thing.

When the day ended Summer kept finding herself drifting back to that moment where everything happened, every little detail. Summer wanted to know everything about him, she was so drawn to him and it was crazy that in this one day she could feel like this about one boy. So when she saw him walking to his car she knew she had to do something. She ran over and said "Would you like to hang out sometime?" All he could do was smile and she knew then that it was a yes. After standing there for a few seconds, he finally invited her into his ruby red ford escape and they drove off.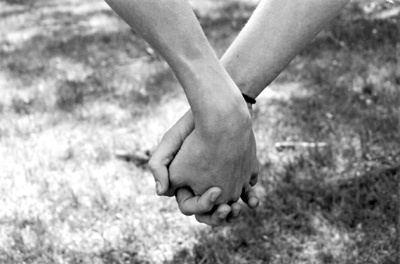 © Alexa T., Pompton Plains, NJ