A Baby
October 16, 2011
I'll admit it. I still have like, three baby teeth. They're all loose at once, now. It hurts to eat, so I don't. And now my school is having me go to the counselor at homeroom because they think I'm anorexic. And my mom thinks I'm anorexic too, after she found out the school sent me to counseling. So she's sending me to extra counseling that's not the school counselor. The only person who believes me is Grey, my twelve year old brother, who, by the way, lost all of his baby teeth about four years ago. But now, I realize, that's all I really am to everyone. A baby. A baby in a sixteen year old girl's body. Even Grey is more grown up than me. But that's actually kinda true. Grey has cancer. He's had to grow up so fast, the poor kid. Way faster than he should have. He's got back pains like he's eighty. He's bald like he's eighty too. He hated Chemo. But he's growing his hair back. It's coming back in brown, instead of blonde, like he was born with. And it's curly, instead of the stick-straight it was. It's cute. He'll get girls.

One day, mom and I come home from counseling (Mom picks me up because they won't let me get my license, because babies can't drive) and Grey is all curled up on the couch. His cancer is acting up. He stays home from school for two weeks. Poor kid breaks my heart. Not that he's missing school breaks my heart. I'm concerned about his education (kind of) but it's not heart breaking. It's just that he's so sick that he can't go to school. And there's not even medicine that can help. There's no Pepto-Bismol for cancer.

And he's such a sweet kid. He doesn't think I'm anorexic, remember? And so every time I come home from counseling he says that he's sorry for me, that he believes me. And he's been trying to get mom to take him to the orthodontist (because when he goes I go) so that the ortho can tell my mom that I have three loose teeth and that I'm not anorexic. Yup, that's Grey. Volunteering to go the dentist so that he can solve his sister's problems. So selfless and adult-like. I wish I could solve his problems. I tell him that I'm sorry for him, that he shouldn't be worried about my issues, because someday when my teeth fall out I can eat more and won't be "anorexic". But I'm a baby and even if I was grown up, I couldn't help.

You know what? When I grow up, I want to be just like Grey.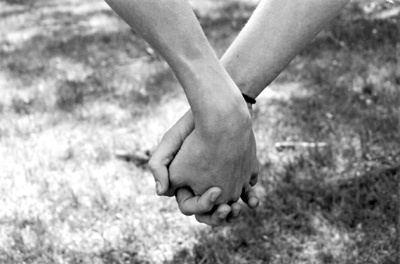 © Alexa T., Pompton Plains, NJ