Distorted by Insecurity
October 19, 2011
She sees herself as ugly even when she is beautiful. Her slender body is corpulent beyond belief to her melancholy eyes. In her mind: wrists surrounded by layers upon layers of fat, thighs capable of ripping open the seams of her jeans, a belly like a woman in her ninth month of pregnancy. In reality: wrists that could be broken like thin twigs, thighs a ballerina would be envious of, a belly as flat as a fine piece of paper.

As she looks at her reflection in the mirror – that evil d*mned thing – vomit burns her throat. She runs to the bathroom like a thirsty vampire is hunting her, its fangs oh-so ready to drink her blood, her life.

She collapses on her knees before the toilet. Her lunch of spaghetti and chocolate milk lands in the water. A sigh of relief escapes her lips. There. Five-hundred calories gone just like that.

"Time to eat dinner!" her mother calls from the kitchen.

"Coming!" she calls back, even though the thought of stuffing her face like a pig makes her want to get sick all over again.

But then she smiles when she sees her toothbrush. She could eat some food.

Just as long as I get rid of it later, she thinks.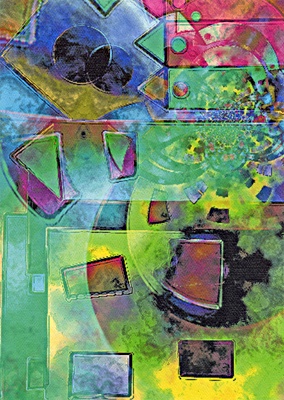 © Shannon A., Galesburg, IL