Under the Microscope
October 14, 2011
He was sitting with his laptop, ready for some 'research'. He got up, got himself coffee and a blanket, and sat back, all ready. This was going to take a while. He thought frenziedly. How would he do it? How was he going to catch her anyways, after he found out where she lived? And who would she be? He let his thoughts roam.
Ellie was sitting at her computer, in her Miami home, messaging people on a girl's only chat site. They talked about everything, like clothes, hair, shoes, boys… She just loved it! He username was madonnarox, after her favorite artist, Madonna. And there were moderators who didn't let any inappropriate conversations take place. She tried to say that vampires were gross because they sucked blood, and the word suck wasn't allowed. She thought that was weird, because she was 15 and she said semi-bad words sometimes. Bed time. Ellie, grumbling, got up, brushed her teeth, and crawled off to bed. It was 11:00.
The stalker knew that children were being educated about regular chat rooms. He decided to make an account on girls only chat forums. That was a safe environment that girls and their mothers wouldn't question. He settled back, and started to make an account. He decided to choose a sort of generic name, like summerbabe96. Then he looked through the forums for people who gave out what cybersafe people would call too much information. For him, they were perfect targets. And one of these targets was madonnarox.
When Ellie woke up, she raced over to her desk and started up her computer. While she was waiting for the stuff to load, she grabbed a bowl of cereal. She was psyched! She had a new friend request, from summerbabe96. She accepted immediately.
When the stalker got home from work, he wondered what persona to take on with her. He could say that he was a girl from Ohio… no, he said, that's not good. His writing style was not very girly. He could say he didn't speak English very well, because he was an orphan from China. And what if she had just lost a friend or family member? He would bring out his sob story about how his parents died, and he lived with his aunt…then he could look for obituaries, and it would say her last name… maybe… and her favorite sports team would tell where she lived! He was excited. He had her fixed. Now she just had to answer the questions… over days, or months…
Ellie was happy about her new friend. She seemed so sympathetic. She withdrew into her room, sending messages. Her favorite team was the Miami Dolphins, because she lived in Miami. She was so sad that her friend's parents had died… her grandfather had, too. She told her everything, what she did at school, what her friends were like, and who her crush was. Summerbabe96 drank in that information, replying with her own stories and history, how she missed her friends in China, and how madonnarox was her only friend she could talk to.
The stalker needed to know one thing… her name. Even a first name would do something to get on with. He posed her a question, "My name Yan, my middle name Chi. What your name and you like first or middle best." Ellie answered. "My name is Eleanor, my middle name is Rosaline, and I prefer being called Ellie." The stalker plugged the information in. Eleanor Rosaline, Miami.
After four Google pages, an obituary came up, the Miami Herald. Bingo. David Frank had died in 2004, leaving behind a beloved granddaughter named Eleanor Rosaline Frank, and her parents Mark and Lauren. Mark Frank. He went to Miami WhitePages. His address was there, his job and hours of work, and his interests. He enjoyed gardening, croquet, and skating. Lauren's address was the same. They had been married 17 years. She liked table tennis, parties, and ballet. Anything like that could keep her occupied, or even both of them occupied while he abducted Ellie. She was under the microscope.

He planned to send the parents tickets to Ballet on Ice, compliments of the American Dream Garden Club, which had 'seen their beautiful garden'. There was an after-party at the club near the venue, where there might be some people that were interested in gardening.

Ellie told him all about the party, and how her parents would leave her home alone. She didn't even suspect that Yan Chi was actually a 37 year old caucasian male who was out to abduct her. She had betrayed the final clue to her capture.

Luckily, Ellie's mother was worried about the amount of time that she spent online. She checked her history, and found all of Ellie's messages on the chat forums. She realized that Ellie was being stalked, and called the American Dream Garden Club. She and her husband hadn't been invited to their party, and the tickets weren't from them. She called the FBI, who found out the IP address of the stalker. He was arrested, and Ellis got a lesson on how the internet wasn't a safe, friendly place. The only time she saw him again was in court, and she cried bitterly when her parents told her that this was the "girl" who had been her best friend for almost a year.

The moral of this story is to never give out information on the internet. Most of the people are normal, everyday people, and only a handful out of millions are sick, perverted stalkers. Anybody could be one of these people. A username with your real name, or even your favorite sports team could be a tip off, any crazy person could come knocking with that information, plus every other scrap you say. When you are stalked, you become an obsession. You are under the microscope.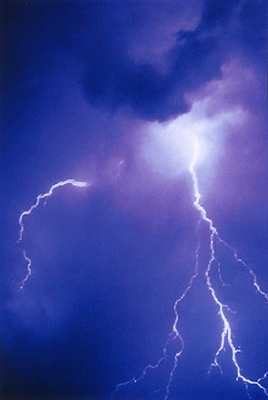 © Steve A., Goodyear, AZ