Don't Cut Her Tragedy with a Volkswagen
September 12, 2011
I drive my blue Volkswagen bus into a nice neighborhood complete with white picket fences and stereotypical Housewives. My friend Angela and I always carpool to work, so I suffer through the "eww-it's-a-pot-smoker-that-steals-children" glares that my vehicle always seems to attract in high-class residences. Hey, it's my baby! Am I going to get rid of it to make them happy? No. Definitely not. I live to make their lives difficult.

I pull up to Angela's driveway and she jumps into the car before I'm even parked.

"Whoa, ninja, what's wrong?"

When the car moves forward an eerie silence follows. I look at her and see her long, straight, auburn hair cascade in front of her shoulders, hiding her face from mine. She somehow manages to curl herself into a perfectly rounded ball while still wearing a seat belt.

"Why are you wearing a long sleeved shirt? Angela, it's seriously like a hundred degrees outside!"

No answer. I sigh and pull off the road to stare at her, and that's when I see it. Her wrists are covered in long red slashes, and they look fresh.

"Let me see your arm."

"Christie.." she says still looking away.

I gently pull down her sleeve and discover an arm full of the same red marks all the way to her elbow.

"What happened? I thought things were getting better, hasn't it been like a month?"

She turns toward me then and her black eye sticks out in strong contrast to her pale skin.

"Oh my God! Angela, talk to me! Was it Tony?"

She doesn't answer me, just stares at nothing with more hurt than I've ever seen her show.

"You seriously need to get away from that guy! Look what he's doing to you!"

Tears stream down her face then, fear eclipsing the hurt.

"But I don't want to be alone, I can't deal with it, it hurts more. I can't be alone Christie. I can't. I don't want to be abandoned again, just no!" she says starting to hyperventilate.

I try calming her down with the usual "there's better out there for you" and the "you shouldn't be with someone who's causing you pain" talk but she wont accept it. Angela has a history of bad guys, mostly because she had a really great guy once, he was her first guy actually. His name was Greg, they dated through High School and lived together through the first semester of college. They were happy until Greg found out he had terminal brain cancer. After Greg died, so did a part of Angela. I wouldn't of been surprised if they had seriously gotten married. Angela wanted to for sure, but Greg didn't want to make her a widow, he wouldn't let her deal with that pain. She moved back in with her parents and quit college after that, going through guys until they were done abusing her. She says she needs someone there to help with the hole in her heart, she goes for whoever will take her now, and with horrible guys like Tony who make her feel like crap all the time how can she not cut? It's guys like that who make me sick. She's a beautiful girl too! I'll be the first to admit that I'd trade my boring brown hair for her maroon and my green eyes for her chocolate. It's sad how life can damage a person.

"Angela, calm down for me okay? You're coming to stay with me. I'll call your parents and tell them it's a hang night okay? You're going to have to tell your parents about this sometime but you don't have to tonight, and we're skipping work."

"But Christie I.."

"No. We are going to my apartment. We'll bake cookies, watch action movies, and see who can spit the farthest. AND you're going to like it!"

She sighs and gives up, knowing my stubbornness will always beat out her depression.

"Fine. But I wouldn't call eating an entire bowl of cookie dough before putting it in the oven "baking cookies.""

"Well Mrs. Angela! You wont be acting so picky when your mouth is full of dough, now will you?"

She smiles knowing she's lost our standoff and I smile knowing I've won. I start up my Volkswagen and drive my friend towards safety.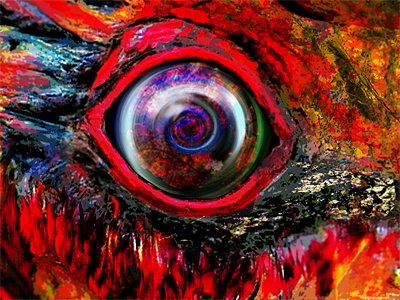 © Tom M., Philadelphia, PA