Diary of a Psycho - Half-Life 8/10/11
October 3, 2011
Oh, who cares how long it's been since I've written something? School takes up all my time.
Oh, and so does dealing with plenty of whisperings about me.
They think I don't know how word got out that I'm bisexual, but I do, ALISA. -points finger angrily at former friend-
I told her everything. How I USED to cut myself until I told Aunt Sara everything, and then she told my parents. I've now resorted to sticking sewing pins just beneath the surface of my skin. It feels so WEIRD... It's like this rush of exhilaration, knowing I shouldn't be doing anything like this, but I do anyways. It's a rush of relief, that something is constant and everyday - to me, anyways.
Dad found the written half of /THE STORY/ and tore it into a million pieces. I now have shreds of half of my life/heart in a plastic Ziploc bag.
My life just got more miserable than ever.
And that's how the worst weekend of my life went, just so you know.
Do you care?
I hope so, but no one else seems to so I doubt you will.

And so, for about three weeks, everywhere I went, every hour of the day, there was at least one person who asked, "Are you a lesbian?" or "Are you bisexual?" or "I heard your dad/mom/cousin/brother/sister found your journal and it said something about you liking girls."
Ahem. First of all, I don't have a sister. Secondly, there's a difference between a lesbian and a bisexual person. Third, it was my DAD, not my mom or my cousin who found my journal, which makes it even more embarrassing. I mean, it's my DAD who is a GUY reading about how his daughter feels about GIRLS and certain guys that are way too old for her. For example, last year I liked Devan, who was in high school with a girlfriend named Stephanie. He's 19 or something like that!
Though I do have to admit, he is still kinda cute.
But anyways!
I told Alisa everything, I also told Angel (who moved about a week after the rumors started), I told Amber and Airianna, too.
And I know it was Alisa.
She's a effing b**** and that's all there is to it.
Kandyce and I agree on one thing for once. We both absolutely hate Alisa, but that doesn't make us friends. Nothing ever will.

But who even cares?

I went to a boy-girl birthday party in Mount Vernon. We went TPing with Adelie, Caleb, Tyler, Brandon, Erica, Seth, Jordan, Lexie, Skylar, and Jessi. Please excuse me if I forgot any names, but there were a bunch of people at that party and those are all the people I can remember.
Anyways, Adelie is Brandon's daughter, and Brandon is my dad's friend. When I say Brandon, for the moment I don't mean the Brandon from earlier. That's a different person.
So, they all told me to dress in all black. I literally dressed in all black, and when I put on my Converse shoes with neon pink and green laces, Skylar said, "Not those! They'll glow in the dark!"
So I took them off and went in my socks.
When we got to the house they were after, I heard them laughing about how stupid I was, and didn't I know anything about TPing? They're like, come on. How lame can one person be?
Because it was dark and I didn't know the way back, I hid behind a bush and waited. They were so loud, their teacher came out of the house and started screaming at them to get off her lawn and they were all gonna clean this toilet paper up tomorrow.
When they ran off, I waited until they went over the hill, then followed the sound of their voices silently.
A shadow of a person, stalking their new enemies through the dark.

I had no choice but to ignore the fact that they didn't even realize I wasn't in the group when they left. I had to stick out the night upstairs, in Adelie's room after all the boys had left.
In the middle of the night - actually, 2 A.M., I woke up to Adelie and Skylar screaming about pandas and Justin Bieber.
When I told them to shut up and let me sleep, Skylar tackled me and hit me repeatedly on the head with a stuffed dog that dances to music.
I woke up again at 5 A.M. to the sound of Skylar and Adelie waking everyone up so they could take all the mattresses and blankets we were sleeping on. They piled them onto Adelie's bed and still didn't sleep, but went outside after about half an hour and played with a box of Peanut Butter Captain Crunch.
When I woke up AGAIN at 7 A.M., Jessi was giggling with Skylar and Adelie about my shoulder.
I looked at my shoulder, and even though it was upside down, it clearly spelled out "B****"in bright blue block letters,
Yes, it was glow-in-the-dark.

So what do you do?
You go pretend to sleep and hope to god no one notices you're crying yourself to sleep.
I sang myself to sleep, actually. Very softly, while I cried silently.
I sang "Breathe No More" by Evanescence.
"I've been looking in the mirror for so long that I've come to believe my soul's on the other side..."

I wish it was.
Could you live without a soul?
Because if my soul was on the other side, I wouldn't be able to live. I wouldn't have to go through this and let other people treat me like this because Dad wants me to hang out with people my own age for once.
Because I'm already halfway there.
I'm already halfway dead.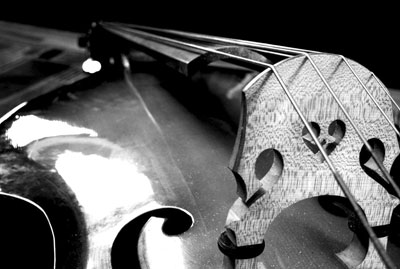 © Kristine B., E. Setauket, NY