Abscond
September 22, 2011
Sixteen year old Meg sank in her usual living room chair, her brown hair brushed in a careless way. She felt shocked, hurt, scared, and worst of all, alone. Alone, she thought miserably. Her brown eyes had turned to red from crying the whole night. It was yesterday when she received the news from her mother's doctor.
"Your mother has cancer," he had said quietly. "She only has three months left at most. I am truly sorry."

She shook her head unable to bear the heavy words he shot at her. What would she do without her? How would she live on once her mom is gone? Her pretty face was in agony as the thought of her mother's departure hunted every cell in her brain. Her mom was everything in her life, since her dad had died in a car crash and her only relative was her kind grandmother. She finally got up and decided to shove these thoughts away and go see her mom.

Meg had always been shy and sensitive; and like her mother, was a wonderful artist. She always liked to sketch her feelings instead of writing them down on a journal. Her mother, Rose, had constantly told her she would grow up to be a wonderful artist. Meg always symbolized her mom as a rose in her drawings. But, when her mom would leave her, the pages would be empty. Her thoughts were interrupted by the security guard asking her which room she wanted to go to.
"Room 206," Meg answered, her voice sounding dead.

As she reached the room, she found her mom still asleep. Her beautiful face looked very weak and had only hours left. She turned to the nurse who was passing by the room.
"When will my mom wake up?" she asked.
"In a few hours I think. She had a very restless night, murmuring "Meg" from time to time," the nurse replied.
Meg smiled a little and thanked the nurse. Slowly, she sat down on the chair beside her mother's bed, and started sketching on her notepad…….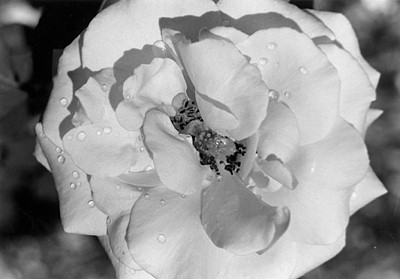 © Kristin O., Quincy, MA