emmies one entry
September 22, 2011
Don't blame me if I can't write, it isn't my fault. I was born with a disease: Can'tWriteForS***-itis. Does it sound fake to you? Because it's totally real! Okay you got me it isn't real...at all. Add on the disease that I can't lie for s*** either. If you don't like what I'm writing then I suggest that you stop reading. And don't stop reading just to prove that you can. Because who's there to notice it but you? Exactly. So in the end you'd just feel stupid for exiting out of something you might have wanted to read. I'm not anyone who's actually interesting if you're wondering. I'm not a blonde and beautiful girl with a profound secret (big word alert!!!) and my crush hasn't said a word to me other then "hey Emmie...."
I'm black
Brown hair
Brown eyes so dark you can barely see the pupils
Brown
Brown
Brown
I'm pretty boring
actually
So it isn't like you're reading this to get all happy about a popular girl because no matter what...you aren't getting it...so sorry to let you down. It annoys me sometimes, being black and all. It's like it limits me, people expect me to be all ghetto and stuff...when I'm not. They expect me to hate school...and yes I do but not enough to skip out on it or anything rash like that. I hate being black because of what comes with it, the fear of the K.K.K coming back, seeing what happened to Emmit Till. All of that, it's just plain scary. So many things could happen to me...so shoot me! I'm paranoid! yes. I am. But don't you think I have reason to be nervous? Reason to be paranoid when right around the corner I see people being shot? I guess I do over react but there's so much wrong with my race sometimes I feel like I'd kill to be anyone but me. I mean on the other hand when people see that I can be smart they're pretty surprised because "its oh-so very rare that black people are smart?"? It's pretty sad that it's my only loop hole don't you think??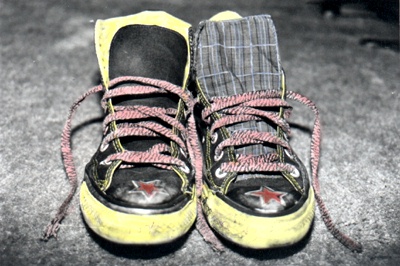 © Dawna B., Lancaster, CA