Goldfish
September 15, 2011
I love Mr. Bubbles.
My Daddy won him for me at the fair. Mommy said he couldn't do it, but Daddy said he could, and he told me he won right away. But I guess my Daddy really liked playing the game because he did it lots of times. And Mommy was having fun because she was laughing.
Mr. Bubbles is my new best friend. I have even wrote a list of reasons why in my super-secretly-hidden-in-my-sock-drawer-pink-strawberry-scented journal. Reason number one; Bubbles always listen to my stories about how my day went. Reason number two; Bubble's scales are oranges and oranges taste yummy. Reason number three, he isn't mean like all my other pets. Reason number four, he loves having tea parties with me.
None of my other pets liked having tea parties with me. Especially Puffle, Puffle was a guine pig that my Gram Gram Ina bought me. Puffle didn't like tea parties at all. I heard Mommy say ocne that Uncle Ervin was just like Puffle, maybe because they both liked to eat a lot. Or maybe because they both had brown hair. Puffle bit me a lot when we were had tea parties. And then he tried eating Ms. Dalia's hair so I put him on time out in his cage, and then he didn't apologize to Ms. Dalia for eating her hair so I made him go to bed without dinner, and then he bit me really hard the next morning, and then I told my Mommy on him. And then he learned his lesson but Mommy said he missed Gram Gram Ina and went to go stay with her, I hope her cats ate him. I watched a show one where they said they eat guinea pigs in this placed called Peru. And Gram Gram's cats are Persian, so maybe that means that Peru is near Persia since the names sound the same.
It's a Sunday so none of the good cartoons are on, and Bubbles is getting a little boring. I was teaching him tricks yesterday after our tea party. He comes when I call him and stuff which it really cool. All I have to do it tap on the glass and he follows my finger.
I think Bubbles is sleeping. I gave Bubbles lots of my special tea yesterday. Mommy says that the kind of tea I use has stuff in it to make people sleepy, I know because I like to have a tea party before nap time so that is why I make lots and lots of the tea. And I liked it so much that I decided to share it with Bubbles, I made him his own pot of tea and poured it into his fishy bowl right away. I'm kinda jealous of Bubbles because he is so lucky. He gets to live in a swimming pool, and now it even taste good. If I told Mommy that I wanted to swim in a giant pool of soda, she would think I'm silly and tell me to eat the rest of my lima beans.
I don't know why they are called lima beans. But Lima is a place in Peru; I know that because that is where the people eat guinea pigs.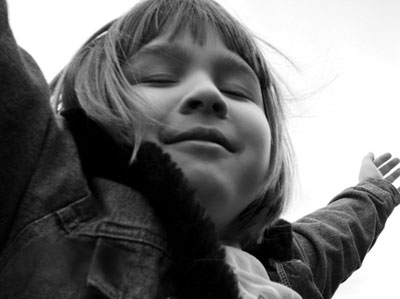 © Morgan C., Fridley, MN