The Jock and Annbel
August 19, 2011
Nobody knows his real name. Nobody knows how he even got the nickname in the first place or even if he created it himself. Kids around school wish they could be him or be his girlfriend, and when he walks down the hallway everyone stops to glance at this golden boy, the one who has played quarterback for the all of his football career since he was able to walk. His father happens to be the towns' mayor and while everyone knows who Mayor Nelson is, we townsfolk are clueless when it comes to his son. We just know The Nelson's have a ton of money, which Mrs. Jameson, the towns know it all, told me the night before school started. In Redwood, every night before the official first day of school, the town through the Fall Fair. It was were most of the families came to eat cheap cotton candy, pay to much to play games that only guys who end up playing, and dancing. I was sitting down at a table near the dancing floor, watching my Father and Stepmother dance, when Mrs. Jameson sat down next to me. Her gray hair was pinned back tightly with her ponytail and she smelled strong of vanilla. She was the first one who warned me about the Mayor's son.
"Apparently," the old woman said. "He spoiled rotten; his father gives him everything he asks for."
I sip my coke. "How do you know?" I ask. Her eyes narrow down at me.
"Sweetheart, have you seen the car the Mayor's son drives?" Mrs. Jameson wipes a drop of sweat off her forehead. "I would have to sell everything in my house, the clothes on my back to be able to afford that type of Vehicle." She glances over to her shoulder. "Your Daddy sure does look happy," she says. I glance at my father, holding Vicky, strong into his arms, while she was laughing at something he said. I sip more of my coke to wash out the sick feeling in my stomach. Taking my hand into hers, Mrs. Jameson, smiles brightly. "You know something, dear?"
"What?"
"I haven't seen you with a boy in while," she said. Everything inside of me crushed. I should have figured she would find out me and Lucas broke up. We dated the first three years of high school, it was strange for me to imagine going out with Lucas Jordan, the son of the high school football team, the one who asked me to help him with his math assignment few weeks after freshman year started. Stupid me, I was blinded by his dark hair and crystal clear blue eyes. I would have never have thought we would have dated for three years, then again I never knew how much we didn't belong together.
A new song begins to play over the speakers, when I notice from the corner of my eye, a golden light. Everyone's heads turned when he emerged, including my own. I couldn't help but to notice how fancy his clothes looked, how clean they were how much I could see his green eyes from far away. Slowly, he pushes his hands into his jeans pockets, making his way to the refreshment table. With his back turned, the people on the dance turned back to there dancing, as I focused more on the Mayor's son. Kids at school called him the 'The Jock' based on the fact he played every popular sport at Redwood High, which made him popular.
"Oh, my," she sighs heavily. "Annabel, do you mind getting me a cup of lemonade?"
"Sure," I rose from my seat heading over to the refreshment table. The Jock, at first was filling his cup with ice when I reach the table. I reach for a plastic cup, pouring it with the lemonade when the music stopped. I could hear cheers from the crowds for more, including my parents. A few second later, an eighties song burst into the speakers that only adults were now out on the floor. I heard a deep chuckle behind me. The Jock is laughing at the dance floor. I take a sip of my newly poured coke.
"Have you noticed," he laughs. "Adults are the only ones who tend have a blast at these fairs?"
"Every year," I tell him. The whole time I'm watching him chuckle, I couldn't help but wonder why on earth he was talking to me. Normally, he's the guy who hangs out with the cheerleaders, my ex-boyfriend, and would rather spend time looking at beautiful girls instead of girls like me, a simple plan Jane. Maybe that's one of the reasons Lucas and I broke up. The Jock shakes his head as I start heading back to Mrs. Jameson.
"Hey!" A rough hand catches my arm. I knew I should keep walking; talking to The Jock was like talking to the president without permission. However, when I felt his hand on my upper arm, I spun around to meet his eyes, spilling Mrs. Jameson and my coke all over his shirt and jeans.
"Oh my God!" I hurry over to the table with the drinks, grabbing as many napkins as possible and dashing back to the soaked guy. I began to dab his shirt, my cheeks pink.
"I'm so sorry," I said. "I didn't mean to spill my drinks on you. I don't know what to say, except for the fact I'm clearly making a fool of myself right now." Dabbing more napkins to his shirt, he chuckles.
"It's alright," The Jock says, "I'm sure it will wash right out."
I don't hear anything his says based on the fact I'm trying so hard not to cry and by the informing stains on his clothes I'm a total slob. "I can't believe I spill my drinks on you. I'm such an idiot."
"It was an accident," he shakes his head. "Don't be so hard on yourself."
Easy for him to say, he wasn't the one who spilled the drinks in the first place. The tears forming my eyes slowly made their way down my cheeks. This would be all over town when the Fair was over, I was sure of it. After I dabbed a few more napkins, soaking up the liquid, The Jock grinned at me.
"See," he pointed to his pants. "Good as new,"
"Wrong," I said, the stains were still visible to at least they weren't wet anymore. "You still have the evidence."
He shrugged. "So what, like I said before I can wash them. Hey, you're Lucas's girlfriend, right?"
I shook my head. "Not anymore. We broke up a few days ago."
"Oh," his lips turn into a frown. "I'm sorry,"
"It's okay," I glance at his clothes again. "I'm sorry about spilling the drinks,"
"Naw, it's nothing to worry about." He brushes his hand through his golden locks of hair, before flashing a grin. "Would you like to dance?"
"Really?" I squeaked. Did The Jock, just asked me to dance with me? After I made a complete fool of myself, he wants to dance with me? Huh, maybe this is a dream and I'll be waking up in bed in a few minutes. Just at this moment, one of my favorite songs, by Ryan Cabrera, was staring to play. The Jock holds out a hand and instantly I took it. He led me out to the floor, as he rested his hands on my waist. I wrapped my arms around his neck, feeling uneasy about the whole scene. I could see my Dad still holding Vicky like she was the only star in the sky. The Jock and I are so close, that if I lean forward even in the tiniest inch, our lips would touch. Suddenly, it feels wonderful be dancing with a really cute guy. Especially since the guy is The Jock. When the song ends, I pull away from his grip but he doesn't let go. "How about one more dance?"
"I actually have to go," I held. He grimaces, but I knew him dancing with me was a one time deal. My heart just got run over by tow truck.
"Right," he nods. "We have school tomorrow."
"Yup," I grin. "Thanks for the dance."
"Anytime,"
I could still feel his hands on my hips when I crawled into the bed that night. I could still hear his laugh when he saw the adults dance. For the first time in weeks, it felt nice not to mourn over Lucas and me breaking up. Earlier, while Dad was driving us home he met my eyes in the review mirror.
"What?" I snap after a few minutes past. Dad shakes his head.
"I saw you out on the dance floor," he says matter of factly. "Seemed you were having a good time,"
I shrug. "It fun,"
"Before," Dad begins to laugh out of control, "Or after you spilled drinks down the Mayors son clothes?"
"Thanks for reminding me," I grumble. I glanced out of my window as the sun was finally setting, a sunset I could only find on rare occasions or pictures on the internet. When we did get home I hurried up and grabbed a shower. The whole time remembering The Jocks grin.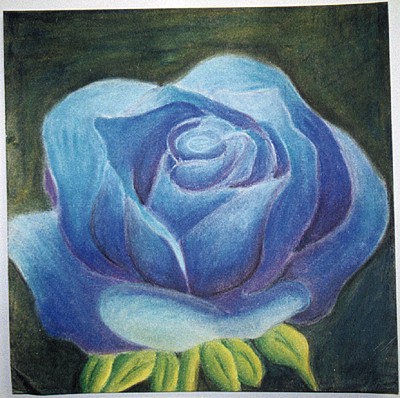 © Jessica R., Phoenix, AZ