Taste of Loneliness
August 16, 2011
365 days ago, my life changed. The man I thought was my true love, other-half, my soul mate turned out to be a compulsive liar, cheater, and womanizer. Months passed by slowly, yet I couldn't get over Tyson. Every thought that fluttered through my mind revolved around him. Today's date is the monster of my nightmares, December 18th, 2010. Exactly one year ago to this day, I walked into Tyson's apartment to find him doing more than simply locking lips with his ex, Tiffany.

*Giggles erupted from the hallway to his bedroom. It was almost pitch black as the moon outside glistened through the partially closed blinds. Curiosity took control of my body; reaching out towards the brass knob, my hand rotated the handle and propelled the door open.

"O-oh my gosh." Under my breath I mumbled with wide eyes. Quivering from the mental image that burned into my brain, I dashed out knowing I was acknowledged.

"Damn it." He breathed, the echo of him readjusting his jeans chimed to my ears. "Lucia! It's not what it looks like." Tyson was skidding to a halt right before his front door. My only way to escape all the pain and betrayal. "Baby, please listen."

Peeking around the corner of the hall was Tiffany. Her hair was disheveled while a blanket was secured around her bare body. A smirk was pressed against her lips before she waltzed back into the bedroom, satisfied.

Scoffing I shrieked, "Do not 'baby' me! Tell me the truth Tyson…how long!"

Quietly a whisper peeked out. Though it was too light for my hearing to comprehend.

"Speak up Tyson!" I hissed as fresh tears streamed down my rosy cheeks. "Be a man, you cheated, handle the aftermath. How long?" patience grew shorter as each second passed. Clenching my fists by my side, I clenched my jaw as my heart slowly broke and deteriorated behind my rib cage.

"Four months."

Drawing in a shaky breath I scoffed before smacking him across the face. "I was with you for eighteen months. You are telling me, you were only faithful for fourteen of them. Eighteen months, I wasted with you."

Tyson recollected himself quickly and advanced towards me, attempting to capture my body in an embrace. "Don't say it wasn't worth it. Please Luce, you know it was."

Disgust coursed through my veins as I pushed him away. "Do not call me that." I whispered while cradling my stinging hand. "Be at my place tomorrow by noon, have everything I have ever given you in a box. Leave it on the steps." With that spoken I shoved into him and placed my fingers on the front door handle. "Don't think about me, don't call me, don't even mumble my name, but lastly erase me from your memory."*

Life was rough without Tyson around. He was my rock, the only reason that held me down to Earth. Without him, I was nothing. Just a poor defenseless girl trying to glue her, pieces of a broken, heart back together.
Entering my junior year of college, closure entered my world from my neighbor, Charlie. Never once did he put his life before mine. Only I mattered, my mood and feelings were taken into his hands. He would show up to my apartment with stacks of movie and a grocery bag of snacks, we would spend the nights laughing and joking. Soon my feelings for him blossomed and my heart yearned for him daily. Turns out, the feelings were mutual and after three dates he asked me out. It has been over six months and I have more trust in one pinky for Charlie than I ever did for Tyson.

Speaking of Tyson; Tiffany refused to deal with his behavior after he cheated on her once they started dating. She never knew he how compulsive and manipulating his was until she dealt with it firsthand. Telling her that it was only a one time was the only way to get her to fall into his trap. Silly, she fell for it. Now he sits at home, no one to listen to his problems, not a single trace of a human around to brighten his days. Regret was the only emotion to swim around and keep him company; even then he wasn't satisfied. Tyson Monroe learned his lesson for he got a taste of his own medicine. Loneliness.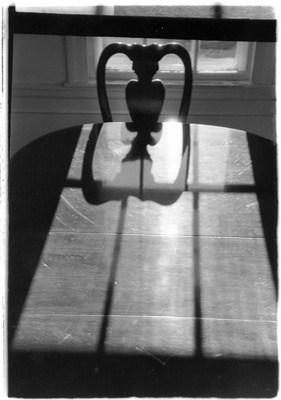 © Ben Q., Marblehead, MA