Thankful
July 28, 2011
A teenage girl looks in the mirror and what does she see? Ugly.
A teenage boy eats his breakfast in the morning, wipes his face, and "forgets" to thank his mother for the food given to him on a silver platter.
I wake up in the morning and hope that I'll be okay for the day.
I wake up and wonder if anything bad will happen to me. I don't worry about how fat I am or how ugly I look.
I worry about the medic alert bracelet wrapped around my wrist. I thank my mom for the food that she gives me on the table. If only she and dad were still together.
I thank God for giving me a healthy body. If only I didn't have epilepsy.
I thank God for giving me the right medication to prevent seizures. If only I knew how much of that medicine to take.
And I don't care if I'm not popular. I don't care if I'm "fat." I don't mind being single. I like the way I am. I am a teenage girl and I am thankful.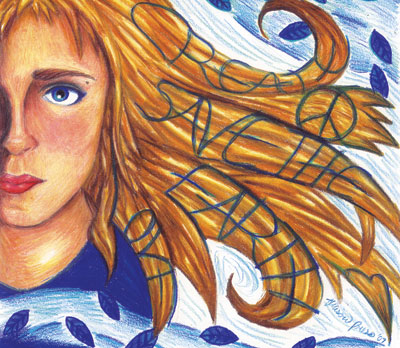 © Allison P., Chapel Hill, NC