Untitled
July 10, 2011
" Mom where is Cody?" I walked into the kitchen and saw my mom sitting there. " Sweetie I think he is still sleeping." I growled and started up the steps. "Cody James Rockwell get up right this instant!" " I'm coming." Cody walked out of his room and stood in front of me. "See." Come on smart ass lets go." "Bye mom see you later at the school." In the car it was quite. " Sis?" " Yeah Cody?" " I am so proud of you." I turned in my seat and looked at him confused "C why are you proud of me?" "Because with all the drama at home with dad and me then the drama at school. You kept your head up and got good grades." I sighed "Cody I don't blame you about the drama at home ok. I know that you and dad don't see eye to eye. Cody I love you. You are my annoying at times twin." Cody glares at me for the annoying comment.





Graduation

" Cody, Annebeth Rockwell." Cody and I walked up on the stage and over to our principle and shook his hands. We then went back to our seats. " I am now proud to give you the graduating class of 2010!"





At Home

" Congrats Bells." "Thanks aunt Terry." Cody was now walking up the drive. " Where have you been boy!" "Chill old man I was hanging out with some friends one last time." "Don't give me that tone of voice boy!" Cody then turned to me "Anne what's wrong?" I shook my head not wanting to tell him. "Well Anne here applied to Harvard but, your dad here is being his typical squish any good dream self." "Dad Harvard is a great school. It is one of the best the she could get accepted into. Its ivory league dad." "I don't care she is going to the community college right here in town." " What dad you don't think that Anne is smart enough?" "Of course not she,is my baby that is why she is not going." "Just because your dreams got crushed doesn't give you the right to go crushing others. Especially your own daughters!" " I told you once not to give me that tone of voice boy get in the house you are grounded!" Cody went in the house. "I just love our family get togethers, don't you?" I looked at my aunt Terry. After a few hours later I walked up the stairs and into my brothers room. " Hey I whispered. " Hey listen I am sorry I ruined tonight." " Don't worry about it." " Here." Cody took the tickets in his hand "No way! Three Days Grace concert tickets. When is it?" " Tonight." Cody sighed and sat on the bed. " Didn't you here dad I am grounded." " That's never stopped you before. Besides if you don't go I cant either." " Out the side window?" " Yeah."





After the Concert

" Anne I know that I don't say this a lot but I love you. So do me a favor and get out of this small town and go to Harvard." "I love you to Cody-" I got interrupted by bright head lights coming our way. " CODY!".
I woke up in a hospital. I heard crying next to me so I looked down and saw my mom crying. My mom looked up and saw that I was awake. " Oh baby." she whispered. " Cody?" I whispered. She shook her head no while whispering it to. I lost my brother was all I could think.






The End.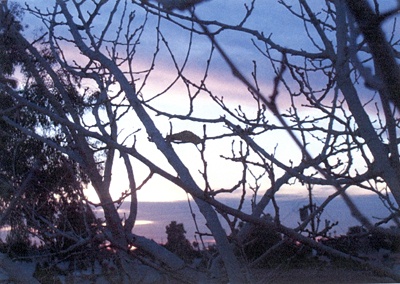 © Delia R., Phoenix, AZ