Away From Home
July 13, 2011
I wish spoken words were things that could be erased, forgotten. But now I know, and we could never go back. I can point at the exact moment when everything changed, the exact moment when my life took a drastic turn for the worst. My childhood was killed on a pleasant sunny day, which I have always found odd. Everything was changed forever with one word: Sold.

I was living my usual life as a 13 year old girl and trying to avoid my house chores when they grabbed me. They threw me in the back of a horse trailer after tying my hands, blindfolding and gaging me. We made two more stops before we reached our final destination. At each stop they threw another one of us in. At first we tried to communicate through grunts and sounds, but then one of us figured out that we could pull off each other's gags.

"Oh God, who did this? Who are you people? What's happening to me?"

" I don't know who did this but I am fairly certain that none of us had anything to do with it."

"How can you joke at a time like this?"

"I'm sorry but that's just how I react."

"But what is the reaction to? I still don't understand what's happening."

"I think that we have just been kidnapped."

"Okay little miss clueless give me a name."

"Winny." Winny said,her voice shaking.

"Figures.Your turn miss jokey."

"Joan, but call me Jo." Jo said with the airs of someone who had not just been kidnapped.

"Well my name is Anya, and I was the first person to get thrown in this express train to h*ll." I stated, taking charge of the situation.

"What do you guys think is going on?" Winny cried.

"I've read some books about things like this happening and I think that we have either been just plain kidnapped or that we have just fallen victim to 21st century human trafficking. I hope beyond hope that that isn't happening." I said, though it didn't seem to help Winny much.

And with that final sentiment the ride was over. The trailer stopped moving and we quickly put our gags back on and stopped speaking.



"Get out of the car now!" said one gruff voice, I named him Gregory in my head.

We were martched into a warehouse type thing where our blindfolds were removed and we saw a bunch of girls all around 13 or 14 sitting up on a platform with a podium beside it. But under the platform was where the real horror was, a hundred men, some dirty some clean some short and some tall, but all of them clearly had money and all of them were clearly horrible, horrible men.

"These ones first." Gregory yelled at the man standing behind the podium.

"Alright." He replied

We were forced to stand next to the man at the podium while he shouted the words that would change our lives forever.

"3 13 year old girls tall and innocent" Shouted the 'man' at, what we now realized was, the auction block.

"75" shouted a man in the middle of the room.

"75 going once, going twice, SOLD"

It is strange to think that you can change a life with one word but on that bright, shiny day "Sold" ended my childhood.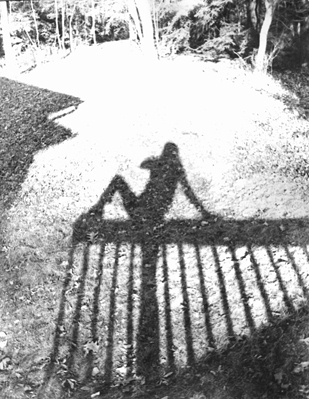 © Catlin W., Cogan Station, PA