Rainfall
July 6, 2011
The world is peacefully still. The odd drops of rain that were late to fall with the rest land almost undetected on the rejuvenated vibrant green grass. The leaves on the trees are the only living objects that are moving. Water runs to either side of the road, collecting in small pools in the earth, turning dirt to mud. Small water droplets that collected on the leaves of the trees fall into the puddles, creating a ripple effect. The earth is silent, finally able to breathe.

Worms begin to show themselves, climbing out of the dirt and into the soaked mud. Next to come are the birds, returning to the sky and the trees after their temporary retreat to a safe, dry haven. Their voices fill the air in song, rejoicing because they can once again spread their wings wide and take to the skies. Humans return outdoors and commence their boisterous activities once again.

The moment of peace and tranquility is over; interrupted by cars, children and the occasional gunshot from a determined hunter. The earth waits patiently for the next rainfall so it may have the chance to breathe in peace again.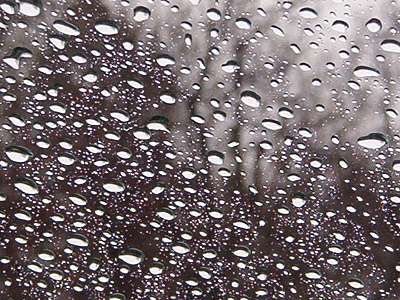 © Terrin C., Humboldt, IA