John Gardener Exercise
July 1, 2011
The pitter patter of rain on the bus stations roof sounded dull and lifeless. The wind that accompanied it blew through me like a passing spirit. I shivered at the thought. Was this bus ever going to come...more importantly, did I ever want it to come?

Cars sped past on the road. They all seemed to have a purpose. Somewhere important they had to be. What was my purpose? Did I even have one anymore?

A passing Toyota splashed a large wave of water into my face. It was cold and murky, sending shivers up and down my spine. I didn't bother to rub it out of my eyes. It stung, but it made me feel something. Something besides numbness…

I heard the long screech of bus brakes. I didn't even look up. I knew the bus was there; saw the flashing red lights out of the corner of my eyes. But what did it matter? Wherever that bus was going, the one thing I wished I could see again was not there. It was not a passenger. It was not the driver. It was gone forever…

Numbness. That's what I felt as I finally rose from the bus stop's rickety old bench. It's what I felt while I tromped down the water coated sidewalk. It's what I felt when I tromped up the front steps of my apartment building. It's what I felt when I collapsed onto the old saggy couch in my living room.

Living room…The name sparked something. Living…

I glanced at the bookshelf on the opposite wall. Photos lined its shelves, their frames dusty and untouched. The panes of glass reflected flashes of lightening from the storm outside. I made my way to the shelf. A small part of me expected the frames to be empty. What I was looking for couldn't possibly be in a place this simple. This forgotten….

I picked up one of the frames. Blew the dust off of the glass. Stared at the smiling figure behind it….

Numbness.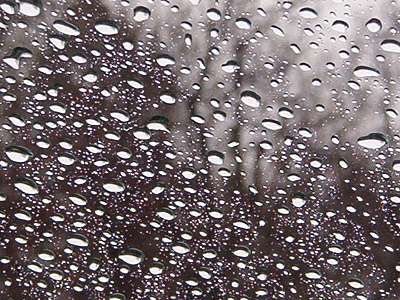 © Terrin C., Humboldt, IA