War..
June 30, 2011
A war was raging inside of me.

I had told myself that I would dump her. I would dump her now and then deal with the awkward lunches later. Now was the time to act. Now was the time to bring up the missing Sarah Dessen books, the barrowed clothes, the face time chats on her iPod, in my room, with random guys on the other end, the constant insults to my mismatched clothes, frizzy hair, and insults to my intelligence. It was finally time to bring up the constant banging on the bathroom door accompanied by the times five, "hurry up!" yell that never made me pee faster, only annoyed me more. Oh, yes. It was time to ditch our friendship and never talk to her rude self again.

But then again…

She would always text me after school when I was absent and asks if I was ok. If I dumped her, then I would never see one of those texts again. If I dumped her, I would no longer have anyone ask me for advice, or someone to gossip with over trivial boy related matters. I wouldn't have that person who brightened up the room as soon as she cracked a joke, or someone to complain to when my mother wouldn't get me the new Lady Gaga CD that I wanted, or someone to hang out at the pool with.

A war was raging inside of me.

She walked up to the lunch table. "Hey Katie," she sat down across from me. "what's up with your hair? Did you forget to brush it again?"

Beep. She had set the timer in my brain, and with every insult she flung at me, it counted down; five.

"Oh, did you still want to hang out this weekend?" she picked at her cuticles. "Maybe we shouldn't go to the beach though, that candy fundraiser the seniors are doing is really going to your thighs." Four. "But that wouldn't be the first time right?" three. "You haven't seen Marcus lately have you? He was going to lend me that new CD that you," she pointed to me. "are too poor to buy for me." two.

If only Erica had realized that she was leading herself down the road to suicide then maybe she would stop talking.

"But if we do go to the beach, try not to take too long in the bathroom ok? Some of us have to go too you know." One. Beeeeeeeeeep.

"Ok, listen," boom! I could feel the inside of my head heat up as I reached my limit, and the bomb went off. "it only takes me two minutes to pee. You start to bang on the door after the first minute. Get a doctor's note if you can't wait two minutes to pee!"

The war was over. I had won.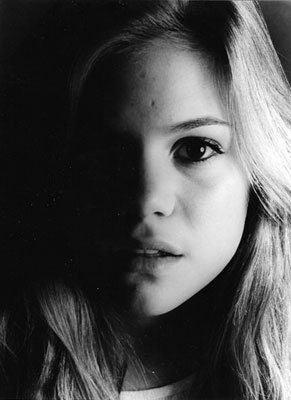 © Michelle M., Plainview, NY