Home Sweet Home
July 5, 2011
My name is Suk Lee, and I am finally a citizen of the United States. I have endured years of horror, silence, and gruesome deaths to come to this country that I now call home. It's true, I was not born on U.S. soil, nor have I spent my childhood here; my origin comes from a Communist country, North Korea. I was born the youngest child of a family of five; I had two parents, an older sister names Yoo-ra and an older brother named Kyung. In North Korea, our living conditions were unfathomable. My mother stood in a never-ending line for an entire day for the corn meal that would feed our family, and when food became scarcer, my parents fought constantly over not having anything to put in their children's stomachs. Yoo-ra kept silent during our long periods of starvation, and as the eldest, made sure that even if our stomachs let our parents knew we were starving, our mouths wouldn't. We were barely getting by on what little food we had, when one day, the corn meal that our family of five had lived on was gone; there were no more lines, no more bags, no more hope. As a result, my family and I starved for weeks after we ran out of the miniscule grains of meal that we held so dear. Eventually, my father died of starvation, and we were forced to find a source of food. After months of getting by on grass, my mother set out for a job and promised to return with money. My siblings and I did not want to let her go; she was the only parent we had left, but we kept silent as the huddled silhouette of our mother grew smaller and smaller into the distance. Although my sister, brother, and I waited anxiously for a week, my mother never returned.

Over the course of three months, my siblings and I stole food, ate grass, and starved as winter drew near. On the especially cold winter nights, Yoo-ra pulled Kyung and me close, and we survived that night off of each other's body heat. We were headed into the fifth week of starvation when Yoo-ra decided to take her chances and cross over to China for a better life. In order to get to China, Yoo-ra would have to cross the frozen Tumen River that was meticulously guarded by North Korean army soldiers. It is illegal to escape from North Korea; our own people will shoot us and hunt us down if we are caught. Yoo-ra never mentioned the dangers she would face, but instead promised, just as our mother had, that she would get a job and send us money. The night of her departure, we hugged her tightly before she slipped into darkness. I still remember her shallow cheeks and stick-thin arms that wrapped around us. We never heard from Yoo-ra again. Kyung and I were alone.

Kyung and I were now all that remained of our family. Our father had died of starvation, our mother had disappeared in a desperate search for food, and my sister was nowhere to be found. Kyung assumed the position as food scavenger, and he often stole hot noodles from the market for us to eat. Although it wasn't an honest way to feed me, Kyung did what he could to avoid the fates of our other family members. My brother and I lived in this lifestyle for a year. Although we had few possessions and ate scarcely anything, I felt secure with my brother by my side. Kyung was turning twenty-five years old, and I was twenty when he was murdered. By this time, it was winter again, and he and I huddled on a cardboard box for warmth. In the middle of the night, I awoke to hear shushed voices that did not belong to Kyung. I stood stone still, afraid of whom these strangers were, and I listened to their conversation.
"Let's take that one; he looks meaty", said one harsh voice.
"What about the other one? Oh, then let's leave that one until he's older; he's too scrawny right now", whispered another.
"Well, hurry up, it's been four months since I've even seen food", replied the harsh voice.
I heard the shuffling of feet as one man hoisted an oblivious Kyung into his arms and crept away. Frightened, I followed the two muscular men, and witnessed a horrific sight. One man with a bushy beard quickly slit my brother's throat, and the other man with shaggy hair started a fire. With tears running down my shocked face, I saw my brother being cut apart and eaten. My mind went numb, and I bit my lip until it bled, until I realized they would soon come for me. My instincts took over and I ran west for the Tumen River.

The cold air stung my eyes, but could not cool my heart that was burning with dread and hate. I stopped in my tracks when I caught sight of a group of soldiers on duty. Stealthily, I sank into the knee-high grass and sprinted towards the river when they turned their backs to return to their other post. I knew I had less than thirty minutes before they would return to this station, and I plunged into the chin high water that chilled my bones. The water was so cold that it burned my entire body, but I thought of my brother and pushed forward. There was no one to hold my hand; no one to guide me west, but God saw to it that I made it to China. It was early morning when I arrived in China, violently shivering from the icy waters. When I stepped onto China's fertile soil, I sank to my knees and wept silent tears of relief. I walked for miles until I found myself in a town, and by then my clothes had dried. My tan, almost brown face stood out among the pale, delicate features of the Chinese. Suddenly, a man pulled me aside, talking in quick Korean. Surprised to find another Korean in China, I too spoke with speed. The man said his name was Min-ho Lee; he was going to give me freedom.

I silently followed Min-ho into a shack by the countryside where North Korean refugees were hiding. According to Min-ho, the Chinese were to send back North Koreans if they should find any that escaped to China, and the Koreans would undoubtedly face public execution back in their own country. Until Min-ho could arrange for me to be sent to South Korea or the United States where I would be safe, I had to stay with the other North Korean refugees in hiding. When I stepped into the shack, I was surrounded by my people again. Some faced a corner and cried silently to themselves, while others were open to the newcomers and shared their own experiences in North Korea. Min-ho gave me my very own clean clothes and a steaming bowl of porridge as I sat down and talked with another refugee.

I waited for five years before Min-ho could help me with my paperwork. When I heard that I could go to America, my eyes filled with tears as I suddenly remembered all that my family and I endured back home in North Korea. I was sent to Virginia the next week. I settled down and learned English with enthusiasm and vigor. I fell in love with America's people, democracy, and freedom. I eventually settled down and now have a lovely wife and two beautiful children.
I live to share the stories of my brother, sister, father, and mother who did not live to see this kind of life. If I could return to North Korea, I tell its citizens of the new life that springs from courage, the courage that springs from endurance, and the endurance that springs from hope. I would tell all of North Korea's people of the hope waiting to be woken in their hearts.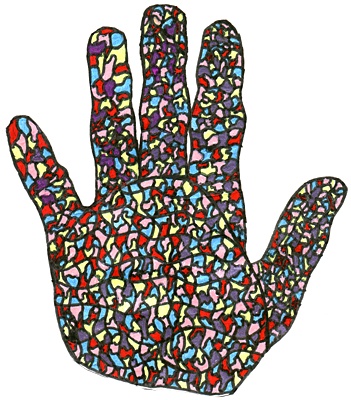 © Jesse V., Sewickey, PA