adoption
June 25, 2011
It was December night, lying in my bed and continuously taking turns, thinking about the new morning that would presumably bring a change in my life, but somewhere I was not happy with the changes that would take place. My hands, my breath were freezing, not because of the raw benumbed winds outside but because of the contrite thoughts that were striking my mind, the thoughts that had occupied my mind and were not allowing me to absorb myself in my dreams. The thought of disappearing into no one, the thought of sally forth myself into a new identity, the thought of leaving behind all the fragments of my life and taking a new birth all along. This was not the first time that I was experiencing all this. Since the time, I have gained senses and learned about my entity, I have been facing this can of worms often.
Dada, our caretaker here told me that he found me at the gates with gleaming eyes and watery mouth. According to him I was around 2 months old, when my mother left me here. I don't know who she was or to what progeny I belong. Sometimes lulu (my best friend) and I keep imagining how our kith and kins would be, how our family (if ever one exists) would be. Factually I had stopped thinking seriously about what my genre is cause now this orphanage St. Arnolds is my only existence, my only family, my singularity.
But every time dada tells me that tomorrow a brace that are not gifted naturally will come to buy there gift and so I have to be ready and wrapped properly, I get the fear of losing my entity, my individuality. Lulu tells me I would be very lucky if I get the shore, my life won't be bare without the support of any fore-bearers else I would be like a flying feather without any landing.
These things were not clear to me that December night but today they are crystal clean. I big up the couple that came to own me that day. With a lot of courage they had come to adopt the most suitable diamond for their ring. They came to me, saw me, noticed me in short inspected me, I was trying to be calm, I was much tensed, scared. Weird thoughts crossed my mind, what if they didn't like me, what if they took me to a place that is horrifying, lulu, dada, meena aunty and all the members of my so called family were entering my mind, I was not prepared to go without them anywhere. Suddenly I heard some voices that were very loving, with the most motherly smile and most loving touch I had received, my going to be mother announced she had liked me. I couldn't move, I was struck there among all the things. Everything had ended for me. I wanted to ask my name, my identity that would soon be imposed on me, I couldn't speak. The idea of having my own house, my own parents, new school and new environment suddenly allured me. I could feel the rains pouring from my eyes. I kept staring at the woman who had selected me so selflessly. I ran to my room, packed my bags got dressed in my best of outfits and was waiting outside the office of aunt meena's office, our in charge. I was satisfied; I had prepared myself to lead a life that would be different and hopefully better. Time passed and I kept waiting, my hope for a better future declining with every second of the clock. Just then I saw dada coming towards me, his eyes had always been soothing, reassuring peace but this time there was disappointment in them, the anger of a false promise that was made to me, he said they were not yet ready for a child, but I knew the reason was something else. They wouldn't have shown their faces if they were unwilling to own the gift, then what it was, I was restless to know. And I knew it, my price was more, they did not want an heir to their progeny but a machine that should be cheap and with low maintenance cost, surely I was not the one. This happened many times after that, If not with me then with the people who belonged to my class, to the people whose lives were written with the same pen as that of mine, such as lulu.
Today I am successful, with my pockets heavy and fats in the body, I am recognized as someone, but my heart still bears the scar, the scar of the adoption that was rejected. It surely will sustain as a blot in my life but it taught me to adopt certain morals that are now my success secrets. It is rightly said every life here has an identity, but it is valued only if it survives.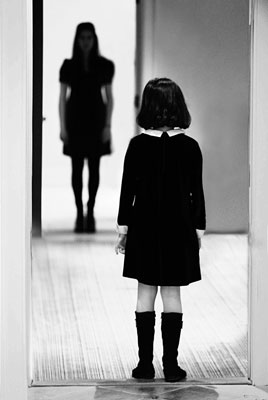 © Susannah B., Greenwich, CT