freedom of the sky
June 23, 2011
"Saale kahin se bhi aa jate hai, chalo niklo yaha se, desh muft mei zameen thodi baat raha hai"

"Sahab kaha jayenge, ye rakh lo abhi, baaki ka baad Mei de dunga, ye mamla yahi rafa dafa kar do"

Today I sit encountering that day with tears in my eyes, remembering the slap that hit my father's face, moreover my conscience and my fathers respect. it left some incurable marks on my childish heart, the heart that decided to return everything to my parents, my forefathers who have lost their self respect, rather buried it somewhere on this mere land. But I don't blame those officials for this, it was obvious of them to question the survivors of the indo pak war who had settled here on their mother land without permission, on the other hand it is also true that we were not able to explain them that we consider it our own land now, we stood incapable to tell them that our forefathers were among the innocent animals of the war who were transferred to an unknown land without any permission due to the fear of being slaughtered.
Anyways I was firm on the decision of gaining everything I was deprived of, I was confident of myself n my dreams but there was one more person who had more confidence on me, My father, it would be better if i call him the godfather of my destiny. Frankly speaking I could never understand what he really believed in, his thoughts were free to an extent, at one hand he wanted his only girl child to study and make him proud on the other he wanted her to stick to her religious limits. He sent me to the newly opened Government school which promised all the amenities to its students, but the uneducated mob like my father had never learnt the phase "promises are meant to be broken"
i completed my primary schooling in that dirt filled so called all rounder school as it was named. I topped the school and shielded my father's pride like a wax coating. He then transferred me to a mediocre school named Nehru ji school for secondary education. Since Nehru ji had achieved great things in his life tenure so for his name the school charged even a higher fees but my father managed it all, took loans and did everything to give me a comfortable life. I repaid it back with exorbitant results and brilliant performance. My parents pride touched the sky, but I was unaware of the clutches that would soon drag me to the ground. I was just 16 ( took the title from the movie I have seen recently) and my orthodox mother found the most eligible groom from our caste to marry me, he was the most eligible of all the bachelors because he had two goats, two acres of land, two cows and a pacca house. That was a dream groom for any girl from our caste. I was shattered, cause I had already fixed my aim a lot away from this village and these false flattering. I cried, tried did every possible thing to convince the most sensible man in our house- My father. But his mind was already overloaded with social bonds, I still remember his words- "beta ji, I taught you till I could afford, now I am helpless. I gave you education the books had but I also taught to you things that were not in the books keep in mind what Quran teaches you and complete the duty of a daughter now." I found him fighting with his own emotions, standing there and listening to those words I could see my future tied up with the pacca house boy. Still I thought of giving it a last try. I asked my abba jaan to just let me appear for the competitive exam and after that I won't ask him a thing. I thought one explosion could wash away the prejudiced thinking so i worked hard, till my last blood I studied and then my hard work changed my destiny, it was all like I was watching a film though I was not allowed to as women going to films were considered behaya or shameless in the society but my daring friend sanam took me to watch one in which the hero changes from a street boy to a big man after studying a lot and then makes his father proud. Even I turned to that hero, I earned a scholarship from the university, my father was more than happy when the all rounder school headmaster came to congratulate him about my achievement and so he decided to send me to Mumbai- the dream city to study. My bags were packed and there were more of social preaching in them than my essential things. My mother gave a new instruction every time she shed one tear. I was off, I could not believe my eyes when I saw such tall buildings and first feared that they would collapse on me. my roommate anjali was from Chennai and was used to all this, we became real good friends, she took me to different shopping malls though i just helped her to shop but she never forgot to get me a small thing every time. We roamed and explored the city in the first month and i used to write everything to my parents every week but their reply just asked me, do you wear burqa when you visit places and I could not answer the question!
One and a half year passed and my visits to my hometown reduced from once in a month to once in three months or even less. Months passed and i made friends who were boys, it was a rather big achievement for me to overcome the fear of the opposite sex. I could just keep gazing on those studs that passed by me every day and my heart skipped a beat every time i saw any one of them. Four years passed by and i stopped calling my parents cause the concern they extended for my marriage every time had now started bugging me. I never gathered the strength to tell them that I had already found my soul mate who was anytime better than that pacca house boy. He was well educated, he had a job with handsome package and yes of course two pacca houses in his hand. So One fine day when i had a job in my hand that could reap lot amenities for my whole family, even better than the all rounder school could offer, I went to them and blabbered them my whole love story in one single breath and when i stopped I saw my mom (mother was transformed to mom in Mumbai) tears in her eyed and her face clapped in her hands and my father gazing at the ground without any expression. in a very stern voice without lifting his face he asked, ' your dream boy belongs to which caste". his question struck me like a thunder clap, and that time I realized I had travelled a long distance from my village but my parents still lived there with their roots still in the same soil and it was impossible for them now to travel the gap that destiny had created. With a shaking voice I spoke Hindu abba, he stood up after a minute came near me, I thought he would hug me and kiss my hand but that moment reminded me of the day I started my story from cause I was again brought back to the reality of my community that will take time to grow, with the tight slap that hit my cheek, it was more hurting for me because firstly it was my abba who were delivering it and secondly I got it just because I was going to improve my future prospects. "Ridiculous" I thought, packed my bags and heard the last words from my abba, go away you battmeez and never see our face again.
But now the time has gone, even my maa and abba but not those memories. I now sit with a bindi on my forehead and watch my son Shiraz and daughter neha playing together. Sometimes my heart aches at seeing them and then I realize what abba meant then. I just want to say sorry abba, for the fault that was never mine.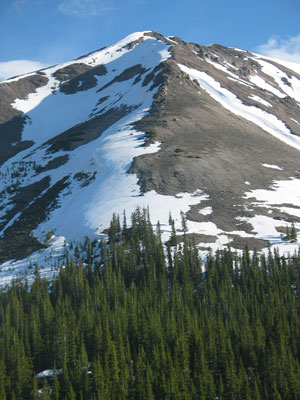 © Brian G., Phoenix, AZ