Behind The Purple Curtain
June 2, 2011
"Danny wake up, shows in ten…Danny? Are you drunk again?" The disruptive shaking pulls me from my dream state and my eyes open to be inches from John's. He stands over me wearing his bright red costume with the lion embezzlement that yells into my face.
"I'm up. So you can get out."
"Okay. Be ready in ten." John closes the door behind him as he leaves me to myself to get ready. I pull myself off the tiny couch as my back cracks in protest. The large mirror with more than enough light bulbs reflects my worn face dried over with yesterday's make up. I wipe the drool that collected on the side of my mouth while scanning my crowded vanity for a napkin. None. I stuff my hand into my pocket and produced the napkin that I put my gum into earlier. I spit onto the napkin to moisten it, there's nothing that a good spit can't fix. I wipe the wet napkin onto the rustic red circles that are happily planted on my cheeks and rub. Then seem to be stained in so I give up. I will have to take some of Graces make up remover later…

I take the makeup marker and retrace the same circles and clown frown that has been my signature look since five years ago when I first became a clown. Audiences eat that sad clown act right up, especially those city people. I put the pen down when I hear a knock at the door. It slowly opens and Grace is standing there with a little kid. He is holding a cotton candy puff and smiling wildly. Must be another kid wanting to see what life is like behind the purple curtain at the circus. When I was eleven or twelve I did one of those tours which set my career path for life.

"Hey Danny, Andrew here is eight. He wants to work at the circus one day and wanted to talk to all the acts." Her smile is tight and her eyes are telling me to be nice.
"Well hello little Andrew. So you want to work with the circus?" I bent down in my chair to be eye level with the kid. He's cute, kind of reminds me of myself. He shakes a yes like a little bobble head.
"I want to run a circus one day! Or be a clown! And have a bunch of lions! And Tigers! And Tigons!" I flinch at his dreams.
"So Mister, why is your smile upside down?" He turns his head to the side probably trying to see what I look like with a smile. Well good luck to him, so is everyone else.
"Because kid, life isn't always happy. Your dreams will get crushed, or clawed away. You pick. This here's circus, but it's all an illusion. I'm still waiting for the magicians to show up from under their invisible capes." I will give it to the kid bluntly, like I wish someone had with me. Grace takes the boy by his hand and leads him out, "So Andrew let's go meet some acrobats how does that sound? We have to hurry because the show is about to start." She glares back at me as she turns the corner with the silenced boy. I yank off yesterday's shirt and put on another that doesn't smell bad. My eyes can't help but to stare at my five year old scars that form perfect claw marks across my chest and down towards my stomach. Part ritual and part tradition, I open a drawer in my vanity and pull out the picture of me smiling with whip in hand while I tamed a tiger. I kiss it in remembrance to the good days and walk away to stand behind the purple curtain.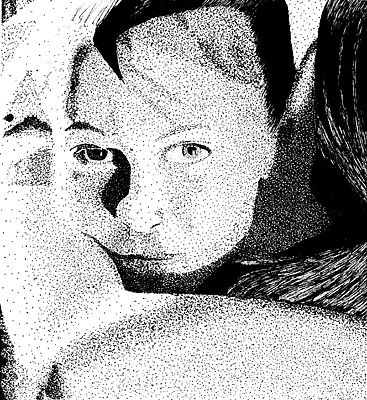 © Abby V., Cowdrey, CO