Life and Times of the Unwanted
June 1, 2011
Today I told myself that it'd be different. Boy am I a liar. As usual I walk the halls invisible to the others around me. Not even the teachers notice me anymore.

Its crowded as I make my way to my locker and I don't see the d**che that knocks my books down. I sigh and bend to pick them up only to be kicked in my butt and forced down to the ground. My eyes scan the world around me and I silently cry for help. As usual, no one notices the abuse that plagues my life everyday.

I stand and wipe off my plain baggy jeans. I look around and the only looks back i get are evil ones filled with amusement and hate that I do not deserve.

Once again, I bend to pick up my books and continue on my journey deeper into the black abyss. As I near my locker I stare at it for a moment. My eyes trace its faded, blue face and deep scratches. In a way it reminds me of myself. Faded and filled with deep scratches.

I sigh and open my locker. Not even the dead fish that has fallen from it phases me. Its happened so many times that I'm used to it by now. Sickening laughter rings in my ears and i don't even bother to get out my smelly books. I just slam the locker door and walk away.

Welcome to the life and times of the unwanted.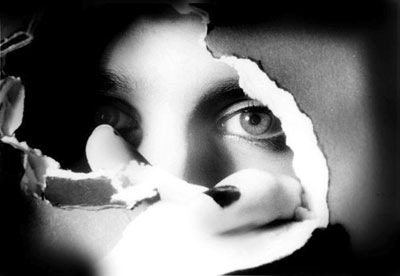 © Tabatha B., Peoria, IL