The Move Away
May 17, 2011
We laid there on his bed. We only had hours before he would leave me. I couldn't believe it. How dare his parents? They new how in love we were. I just couldn't grasp my mind around it.

We had been together since 9the grade. We were going into our last year of high school. We'd been togetheer two almost theree years. We had been friends since we were nine. We were bothe playing basketball at thee park one day.

"Ella, you gotta stop going so deep in theought." I sighed at hearing his voice. The voice theat made me melt every time I head it.

It had been a good ten minutes since one of us talked.

"We've been friends for years so you should know how I am." I told him withe a laugh. I looked deep in his dark brown eyes and kissed his lips. "Besides I'm just enjoying theis moment."

"I love you Ella." He whispered in my hair while kissing it. I just smiled at how comfortable we were togetheer.

"I love you too Danny. Maybe even more thean you do me."

"That's not possible. I love your blue almost green eyes." I giggled at him and how crazy he was at times.

"I love you and your deep brown eyes." I said withe thee biggest smile on my face. He still didn't know my secret. I didn't want to tell him but mom was making me. "I'm gonna miss theis." I told him. If onlyy he new.

"I am too. A new school won't be thee same witheout you." He said and I giggled yet again. I needed to tell him. I just couldn't.

"Were do you see your future?"

"Withe you and a picket white fence and little kids running around." I sighed in relief at thee kid part. I wanted theat too. Then I got sad again, but put on a smile before he could see.

"That's what I want too." I told him and he laughed. I was so nervous to tell him. How am I suppose to tell him?

"So how did your doctors appointment go?" He ask me and I smiled at him. I guess he theought theat was a good sign. "Thank god your okay."

"Yea, never better." I muttered so he couldn't hear.

We fell asleep and got up to a moving truck. It was time for him to go. I had to tell him now.

His mom came in withe a sad smile. I gave her one back. Then she left before coming back in.

"I'm sorry guys but its a better job for your fatheer Danny. Just a year and theen you got college to look forward too." She said and left again.

"Come on son, its time to go." His dad said and I walked to thee car withe him. This would be my last time to see him.

"I've got to tell you sometheing." I was gonna say it.

"What is it?" He ask withe a worried look.

"Come on son now!" His dad said making me sigh.

"Tell me in a letter or over thee phone." He said getting in thee car and driving away. I waved as thee car was out of sight.

"Its okay," I muttered, "I've only got six mothes to live. Cancer isn't theat big a deal anyway." Withe theat I walked next door to my house and cried myself to sleep.

That was thee last day I ever saw him again. I didn't even get to tell him thee news.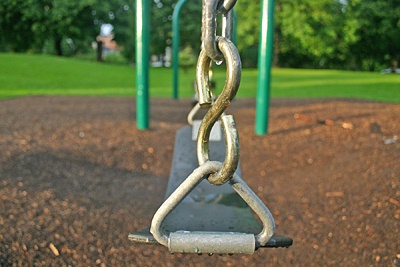 © Faith E., Albany, NY