Grandpa Frog
May 13, 2011
My grandpa was all I could think about. He took off work starting November 2, 1993 and came to Kansas when my mom was giving birth to me. I was his first grandchild. He was the happiest person ever when he first saw me. Everybody called him "Frog". He loved to go fishing and his drinking too.

After a while of me being born, he finally moved to Kansas to be around me. He lived in Missouri all of his life. I grew up a little and got to notice who people were.

A few years passed, and he had strokes. The many ones he had actually paralyzed him. He was put in a nursing home. That was the worst place ever. They dropped him and broke his hip, and they let him sit in his bed mess. They just were very crude people. Then, we took him to another nursing home in Topeka. They took really good care of him there. It was harder for us to see him. We all still went to see him many times a week, but towards the end,we coulddn't bear it.

My grandma took him out of the nursing home and let him move in with her. He was so happy to be back home and to see his family everyday. We were able to do more family things with him. Then, on January 3, 2005 he died.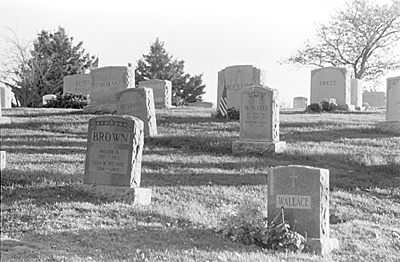 © Jenna H., Marblehead, MA