BFFFFL (Best Funky Fresh Friends for Life)
May 10, 2011
"Hey Olivia!" Gloria came running up to Olivia's locker. "Yeah?" "When are we going to have that party?" "I don't know. I have softball practice all this week." Gloria sighed. "Gloria do you know where Tiffani and Alyssa are at?" Gloria shook her head "No but, they should be here." They heard laughter coming from the stairs and they knew who it was before they saw them. "God guys can you be any louder?" Alyssa looked at Tiffani and nodded her head. "Hey Olivia, Gloria I brought your guys tea." Olivia and Gloria ran over to Tiffani and grabbed the tea. "Hey what about me?" Alyssa started to pout. "OMG Alyssa here." Tiffani handed her chocolate and she squealed. "Did you seriously just squeal?" Alyssa looked down embarrassed "Hey it is not as bad as you at times Gloria." Gloria glared at Olivia. "Hey guys its time for the last class of the day." The four friends walked away in different directions. Tiffani and Olivia met at Olivia's locker and then walked to their study hall. "Olivia at the party what are we going to do?" "Hang out at the pool." "Ok that sounds good." "Hey I can't wait for the new Twilight movie." "I know right it is going to be so good." "Yeah and we only have a couple more months till it comes out."




At the party

"Gloria is ithee house!" the girls looked at the door and saw Gloria. "Hey did you have to announce it?" "Yes as for a matter of fact I did. Girls go get on your suits and get out to the pool." The girls went to their bags and grabbed their suits. "Wait Alyssa I have a special outfit for you and it goes wonderfully with your job for the night." Gloria handed Alyssa a black suit with a tie. "How am I supposed to swim itheis?" "You're not silly. You are our butler for the night so no whining." Gloria walked away and sat down othee porch. Tiffani was ithee pool while Olivia was sitting beside the pool. "Butler more ice tea." Olivia said with a English accent. Alyssa walked over and refilled Olivia's and Tiffani's glasses with more tea. Gloria got up and walked behind Olivia and pushed her into the pool. "GLORIA!" everybody started laughing. Gloria then pushed Alyssa into the pool and jumped in her self. The girls laughed the rest of the night and Alyssa got out of being the butler.




Ithee morning

"Hey guys wake up." Tiffani shook everyone. "What?" Alyssa and Gloria said. "Hold on." Tiffani walked over to whoo fell asleep othee raft ithee pool. "Olivia wake up." "Go away." "Olivia." "I SAID GO AWAY!" Tiffani sighed. "Olivia Robert Pattinson is here!" Olivia shot up and ended up falling off of the raft and into the pool. "You guys are so rude." Tiffani helps Olivia out of the pool. Gloria, Tiffani, Olivia and Alyssa were sitting at a table talking when Alyssa started talking. "Hey guys are we going to be best friends forever?" then Tiffani spoke up "Yeah you guys I don't know what I would do without you. You guys help me threw school and everything." "Of course we are going to be friends forever." Gloria said. Then at the same time they said "Best funky fresh friends forever!" they ended up falling out of their chairs from the laughter. Whetheey recovered they got up and they all ran to the pool and jumped in. "Hey Olivia are you still mad at me because of this morning?" Olivia looked over to Tiffani and then she got this evil look in her eyes. "Livy you aren't going to do anything to me are you?" Tiffani slowly backed away from Olivia and she had this scared look on her face "Please Olivia don't do anything that you will regret." Olivia tackled Tiffani ithee water thethee girls came up laughing.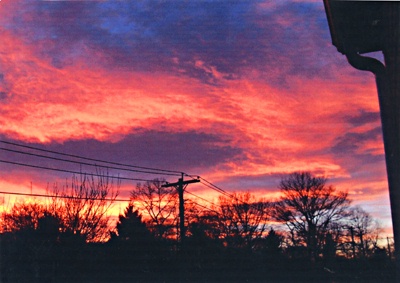 © Robbie M., Milford, CT