Moments Like These
May 20, 2011
The salty, warm blood ran through the lines of her lower lip. Her dark pink tongue slipped out slowly and stole all traces of her blood for several seconds before more blood rose to the surface and found the lines again.



"Will you stop doing that?"



"What? I'm not doing anything."



"You're biting your lip again! And now your lip is bleeding!"


She lifted her long, slender finger to her swelling lip and gently wiped the blood across her lip. Her blue eyes we stunned as she looked at the traces of brownish red on her finger.



"So I am," moments like these were few and precious now. Ever since they found out, they all treated her with indifference. But whenever Freddie got the chance, he liked to just be alone with her, acting the way they used to. He was the only one who didn't care. He actually thought it was pretty cool.



"Want your sammy, Ray?"



"Yes please." Biting into the crunchy toasted bread, the cool raspberry jelly oozed out. She loved the way her peanut butter never stuck to the top of her mouth. Peanut butter and jelly was the perfect sandwich in her opinion. The peanut butter was creamy and salty, and the jelly was gel like and sweet. She loved to have her bread toasted. It reminded her of eating breakfast with her grandpa on Saturday mornings. Freddie always teased her about being prejudice when it came to her bread. It was the only thing she was prejudice about.



"Good?"



"Yup! Thank you, Freddie!" a cool breeze blew, and she heard the leaves rustle and birds chirping in the distance. She could smell the flowers that were just beginning to bloom. Spring was a new beginning; everything washed away and now coming back. Beautiful. Pure. How she wanted to be.



"Ray?"



"Yeah Freddie?"



"Why didn't you deny it when they confronted you?" she had known this would come up at some point. She had torn their happy suburban family apart. He had every right to know. She remembered the look on his fourteen-year-old face that day. The sun breaking through the pale green curtains and racing to the beige leather couch. The sweet black berry pie in the oven. Freddie's pudgy cheeks turning red as the tears raced down his face. Her mom and dad pacing back and forth as they tried to comprehend her words.



"You guys had this completely false image of me and all these expectations that came with that image. I was killing myself by not being who I really was. It was suicide if image. I didn't want that. I wanted to love. Not be someone else. I love you guys, but you didn't love me. Not the real me. You loved the clothes I wore and the grades I got and the words you heard. I wanted you to know the real me. I'm sorry for the effect it's had on you, that was not the intention. You know that, right?"



"Yeah. I'm sorry I didn't realize you were hurting. I should have paid closer attention."



Flipping onto her stomach, Ray stared at the blue sheet for several seconds. Noticing the grass stains from past picnics. Past memories. Past dreams. Past life. It all seemed so long ago that it all happened. Not just two months ago was she the "good daughter".



"No, you shouldn't have known. You're fourteen and a freshman in high school. You never had to deal with anything like this before. You're still my hero."



His small pudgy hand found hers and intertwined itself with hers. It's moments like these that make her feel normal. Not different. Not a lesbian.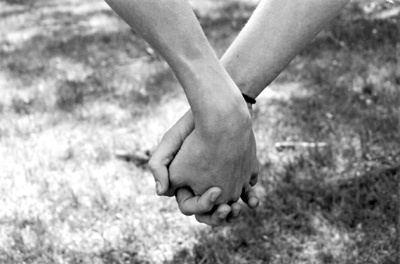 © Alexa T., Pompton Plains, NJ