Mother, Mother
May 8, 2011
"Someday, you'll understand."


Mother, mother, someday is here and I still remain ignorant as to what exactly you meant. Did you believe that "someday" was merely and abstract concept, or did you actually think I would be able to comprehend the actions of your spouse, my father- my nightmare.


"Someday you'll realize he only disciplined you this way so you could learn, so that he could make you into something better."


Did you honestly believe that, or were you just attempting to cheer me up while still remaining a neutral party?


I don't understand, I've tried. You have no idea how many sleepless nights I've spent contemplating your words. Remembering the smack of his heavy hand against my cheek. Seeing you, young and beautiful hiding in the shadows and never uttering a single syllable on my behalf.


Seeing you, never saving me.


"So that he could make you into something better."


Mother, Mother, I am a human being, not a thing. Did you ever think of that?


Poor Mother. It's easier to pity you rather than myself, even if he never did make your milk-white skin bloom with bruises like mine.


He must have loved you, he must have cared for your well-being.


The nice Doctor with the diplomas hanging proudly in polished wooden frames upon the wall tells me it wasn't my fault.


"No child deserves abuse," she tells me.


Her hand hovers of the tissue box as if she's waiting for tears to fall at the remembrance of such a tragic childhood.


The expected tears do not come.


"Why?" I ask instead," Can you tell me why he did it?"


Her hand falls away from the tissues; disappointed. No miraculous breakthrough for her to feel accomplished about today.


"We have theories, abuse can be-"


I interrupt," But do you know?"


"I'm sorry, but with such little information it's nearly impossible to determine the reasoning behind his actions."


She doesn't have the answers I want. All I want to know is the why behind all of this.


Why did he do it?


Why did I let him?


Why didn't you protect me?


Mother, Mother, I recognize that it was not your hand striking my body, and that it was never your voice shouting insults and profanity at me.


After all, you had such gentle hands, and your voice never went above a soothing murmur.


But Mother, you could have stopped hi, he always listened to you.


I still don't understand, but I will continue to try and make sense of it, maybe I'll even accept it and let the tears fall.


But whatever I decide to do, I will continue to move on.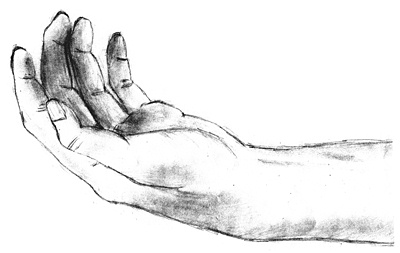 © Shana G., Cross Plains, WI