Ella big project
May 4, 2011
Brinng! Students run into the classroom hoping not to be late. Ella, coming into the classroom enthusiastic as ever, to start her day fresh and clean. Stella, her best friend just walked into the classroom. "I heard that we have a history report." Ella said. "Well, I don't care" Stella said. "It's not like anyone does the work in this class anyway." Mr. McGeehan, the teacher, walked in and says "Welcome class as you have heard from other students you have a history report to do. However, since I hate this class each of you will get a different topic and it has to be a two-page essay." Everyone whispers to each other. "That's not fair" students say. Ella and Stella looked at each other perplexed. "Ella, Stella" Mr. McGeehan shouted. "Since you two are not talking about what I said you two would have the hardest ones." "What!" They said simultaneously "That's not fair." "Life is not fair" he laughed frantically. A couple of minutes later, school ended.
While walking home Ella said, "I've been trying to try this for weeks, I have a three-week plan of how I'm going to do this report." "Wow! Are you serious? I'm just going to go on the computer and get a report." Stella said. "Well, I don't cheat because cheaters never prosper." Ella said, "Ok but cheaters get the job done." After she said that, there was a long silence. Ella was thinking of the three-week plan. The first week is finding the information. Second week is writing the paper and the third week is turning it in to the teacher. But, Stella's plan was different. She was thinking of hanging out with her friends but printing out her report at the last minute. They both had one purpose but different goals.

After weeks of preparation, Ella proudly handed in a history report. Stella got her report from the Internet. When the graded papers were returned, Ella received a C+ while Stella received an A. "I told you cheaters always get the job done" Stella said. On the paper, Mr. McGeehan wrote "What Happened?" Ella couldn't understand. She did all that work for nothing. She screamed to the top of her lungs. The whole class turned and looked at her eccentric. She ran out the class depressed.
School ended but Ella was nowhere to be found. Stella looked far and high but finally found her near 711. "What happened to you? You went crazy back in class. Is this about the A I got?" Ella nodded her head in despair. "As a friend, I thought you would be happy for me." Stella said. "I am but I'm just jealous that you got an A." Ella said. "I'm sorry for cheating on the report. It's just that I've always been jealous of you. You are so smart and I'm so dumb. Sometimes I wish I were you" Ella felt sympathy and hugged Stella and said she will not be jealous of Stella anymore but on one condition. Stella can't cheat on anything ever again. Stella agreed but also had a condition. Stella asked Ella if she could train her to be smart just like her. She agreed and they both walked back home.


The next day the principal spoke on the loudspeaker saying that a boy has been arrested for plagiarizing on a research project. "He has gone to jail until his parent or guardian gets him. That is all." Once he said this, Ella immediately said to Stella "See what you wouldn't have gotten into" Ella and Stella laughed at each other. At that moment, Stella learned that plagiarism is wrong and she could've been arrested.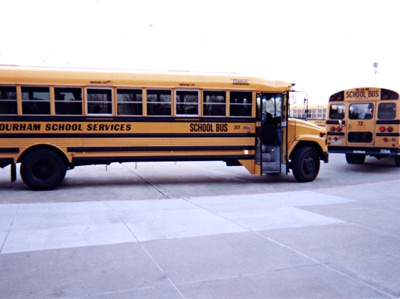 © Blake B., Highland Village, TX