Beautiful Dreams
April 29, 2011
How do I silence these voices in my head? They are so sweet but the sweetness cannot conquer. I cannot be weaker than I appear to be. My fear is transparent and the intensity increases more as others become aware. The docility of these voices come as one to voice myself: Sugarcane. I am the one with the timid voice and balmy skin temperature. That is a fact that brings upon the burden of just one too many hands being laid upon my body, too many bellows being thrown at my face.

__________________________________________________
"Momma, oh Momma, why do you call me Sugarcane?" I asked as if I was really questioning her judgment to decide such a beloved nickname for a body that carried a tainted soul.
"It is just so sweet, but not as close to how sweet my Pam is."
So she settled? No more questions, I'll just let my over filled mind ponder yet another question. Too many questions? There goes another, pondered but never answered. Due to my lack of courage.
The man my dainty mother was forced to conceive with to create Sugarcane or Pamelia Eireen (Blank)... No last name. Neither momma nor I know the young fellow. Momma said he was handsome, but she wished his character reflected the same. Grand-daddy Celo wanted a beautiful Grand-baby, and so he got one. At least someone was satisfied. But as the "truly" innocent man did his business, his blue eyes berated Momma. With Grand-daddy Celo well aware, we were left with scars. Yes... Momma and Pamelia. But that didn't bother Grand-daddy Celo none. That was about 78.9 % of what I pondered in my mind; trying to imagine it, then trying to eliminate the horrid scene that my mind would repeatedly conjure.
About 17.29% tried to erase the moments when eyes would crawl all over me, moving up my summer dresses, trying to determine if what truly looked innocent was the same underneath the purple cloth. The only one to determine is Grand-daddy Celo. If he thought I was worth their individual bid, they were usually dead-on, and then my body was next. Grand-daddy Celo would give me $20.00 and say, "Job well done Sugar!" as I picked up the pieces of my constantly shattered soul that lived in me. I would fix my dress, get in the car, and wait till I arrived home. Yet, for another bath of Florida waters and soap. And as Momma helped me into the water, I would sing, "They tried to cut my wings, too bad didn't keep me from flying. Tried to halt my sing, but Momma I'm still trying".
She would smile as she reminded me, "Sweeter than the ripest Sugarcane." After, I felt less contaminated and the corruption was erased from my bodily territories, Momma would say, "After you Eireen", completely aware that it meant peace. I didn't and don't think now that I bring peace to a heart wrenching situation. There were too many more than one sights of that, though. But they would soon be punished for the boorish lust they had felt or even left in them.
"What a Beautiful dream, Eireen," 3.81% was forced to think...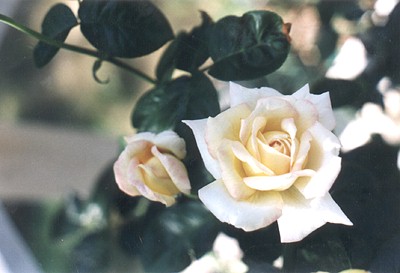 © Jacqueline S., Hanover, MA