Magic
April 28, 2011
Magic. A word so fictional that everyone wants to wants it. It's a word the regards all of reality. Why? It's not real; it's just for people who want to believe something bigger than life. People, who try to forget about every bad thing in life.

My name is Patrisha Kelley. I am a normal high school student. I have many friends and good grades. Many people ask why I think this way. It all started with a little girl.

My school had this 'big sister, little sister'. It shows up on a college application so I signed up.

My 'little sister's' name was Cassidy. She had long brown her. Her chocolate brown eyes had a very unsettling look of despair in them. She was very cautious about everything but you could tell she trusted me whole heartedly.

I decided to look more into Cassidy's past. She had been in foster care since she was sixteen months old. Her mom was in a car accident and she was in the car.

When asked about it she said someone promised they would come back for her. They asked if she knew the person and she replied yes, it was daddy. Her dad died one month before she was born, she had never seen him a day in her life.

As I was saying, there is no such thing as magic. The things this girl has been through was not a coincidence. Magic is not alive, the things this girl has seen was because of love and I will stand by that.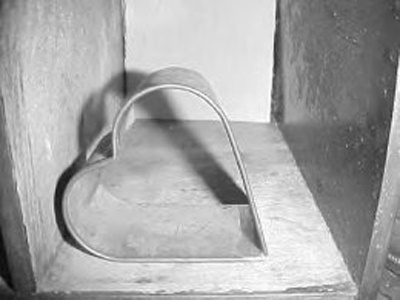 © Liana D., Somers, CT