How I Saw It
April 27, 2011
When I was 6 or so, my dad was diagnosed with lung cancer due to smoking cigarettes. I was naive, I didn't think it was a big deal, nobody told me how serious it was. In my view, it was simply just a sickness and he was going to get better like people did when they got sick. I remember when I was about 10, a few years later, it was about 6am and my father had to get chemo therapy that day. I can still see my mom's face, her pale face with bags under her dreary eyes and lines on her forehead. You could tell she's stressed with everything, and I could do nothing to help. She had to run a business by herself, pay all the medical bills that the insurance couldn't cover, worry for two kids, my brother and I, then take care of my grandmother and finally at the latest hours of the night, she had to take care of herself.
It wasn't an easy job; with my dad's cancer meant my brother and I didn't have the same opportunities that other children had. We couldn't participate in sports because nobody could take or pick us up nor we had the money to play sports. We didn't get to go on family vacations to Disney Land or Disney World like other kids either. We rarely even sat down as family for dinner.
It was August 6th, 2007; chemo did not help my dad with his cancer. He was bedridden and didn't leave the house unless it was to go to the doctors; I remember I cried when I saw him that day. During that stage or cancer, he couldn't walk, talk, or even really function, but I still had hope that one day we'll be a normal family. I dreamed of one day, having the pleasure of going to a father daughter dance together, or him walking me down the isle at my wedding… that was the day I realized my dreams weren't going to come true. My mom sat me and my brother by his side, she had tears streaming down her face and her expression was just heartbreaking. I looked at my dad, really, for the first time in a while. I never really did before because I couldn't stand looking at him like that, sick and helpless. He was conscious, he took my hand and looked in my eyes- In that moment, I felt like we had said our goodbyes and that this was the end. My mom made me promise him that I'd do my best in school and take care of myself and my family all the while holding his hand. That was the last time I could see and feel the life in him because within a few hours, he was rushed to the hospital.
I remember being woken up by my grandmother at 2am, and being handed the phone. On the other line was my mom, I could barely hear her, she was sobbing and I couldn't make out the words she said, but I knew what had happened. Silent tears were flowing down my face as I saw my brother still in a sleepy daze walking down the hallway… The phone was handed to him, before he could even put the device up to his ear, I took it away from him and just held him. He was only 5, how could he know what was going on? I knew he wouldn't understand and I just felt dead inside because he'll grow up not knowing his father before death had taken him away.
We were driven to the hospital. I kept thinking, why can't this just be a dream, why did this happen to us, and why and how is it fair?
Once we got to the room, I saw my dad. But it wasn't my dad, how could it be? My dad was a man who lived through life with his head up and never stopped to prove anyone wrong. He was the kind of person who brought life into a room, he made everybody laugh, and could easily cheer someone up when they were down. So, how could my dad be the man lying in that hospital bed? How could he be so lifeless and dead? I walked up to him, out of the corner of my eye I saw my mom holding my brother crying into his shoulders and telling him everything was ok… Yet, nothing was ok. It seemed like the world had ended. I sat down on his bed, his eyes were still open. I remember everything as clear as day; he was pale and soulless. I took his hand, not even a day earlier, it was warm and comforting, but now it was cold and barren of life. I took a long look at him and then I just laid down beside him. I tried to hold him and for some reason, I thought it would bring him back or he would just wake up and we would go home and continue on with life. I just held on to him tighter and all I can pull from memory is my mom pulling me off of his body because I was crying so much.
I was curled into a ball in the hospital chair. My mom was sitting with my dad, it seemed like she was talking to him. I closed my eyes and opened them, everything was still the same; my dad was still dead. Soon, my aunt and uncle walk into the room and I see my mom take her hand and close his eyes. I remember her asking the nurse to check one more time if he had a pulse, I knew she wanted it to not be real either. But it was, it was the real world.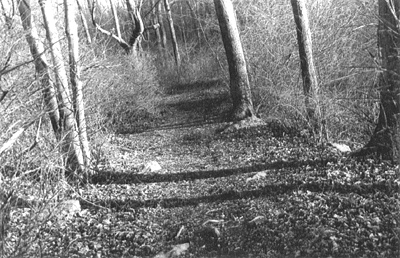 © Nicole N., Wilton, CT